March 31, 2020
Encouraging the Next Generation of Engineers
Kay Hatlestad - Senior Acoustics Engineer at Trane Technologies' Commercial HVAC facility in La Crosse, Wisconsin.
In honor of Women's History Month, we're proud to highlight some of the amazing women who make Trane Technologies a great place to work. As part of our series, we'll showcase the insights of women throughout our company and share their thoughts on the recipe for success. 
--
Kay Hatlestad discovered the field of acoustics when she was already partway into her engineering mechanics degree. A lifelong musician that comes from a family of engineers, Kay decided to pursue acoustics when she wrote a college paper detailing why her new wooden bass clarinet sounded so much better than her old plastic one.
"I've always been interested in acoustics because I like math, science and music," Kay said. "Acoustics touches just about everything. I've worked on tiny hearing aid microphones and on massive doors that allow you to run a jet engine in a test cell and still communicate in the next room."
Now Kay is senior acoustics engineer at Trane Technologies' Commercial HVAC facility in La Crosse, Wisconsin. She's working on reducing the noise emitted by Trane's variable air volume (VAV) units.
A volunteer through and through
Kay is well-acquainted with the intersection of volunteerism and career. She has been a Girl Scout leader for more than 20 years.
"I really enjoy watching the girls grow and learn new things," she said. "And sometimes they help me grow. Apart from leading my own Girl Scout troop, I've also volunteered to lead elementary school Girl Scouts through their product design badge through the Society of Women Engineers."
Kay is also role model for women considering degrees or careers in engineering. Recently, she was profiled on the EngineerGirl website, a service created by the National Academy of Engineering (NAE) to bring national attention to the exciting opportunities that engineering presents for girls and women. It's also about volunteerism; Kay and other engineers in the directory may be called upon for volunteer opportunities and to answer career questions submitted by website users.
 
We need more women
Kay cuts right to the chase.
"We need more women in engineering. In my experience, women tend to be more collaborative and bring a different perspective to the work."
"Yet research shows that girls and women are less likely to pursue STEM careers because they don't want to fail and don't feel supported in persisting. But the flip side of that sentiment actually helps women too; I believe this is why women are more likely to look at the instructions when they don't know how to do something. They are ensuring their success."
 
EngineerGirl spotlight
With her feature on the EngineerGirl website, Kay is able to directly enable opportunity and access for young girls and women with an interest in engineering. On the site, girls can learn about careers in engineering, find out what engineers actually do, submit questions for engineers to answer, and receive encouragement for pursuing engineering careers in the typically male-dominated field.
"I want to help girls think about the different things they can do with engineering," Kay said. "There's a lot more variety than most people realize. Even engineers are surprised to learn about my work in acoustics. I also want to show girls that there have been women working in the field of engineering for a long time."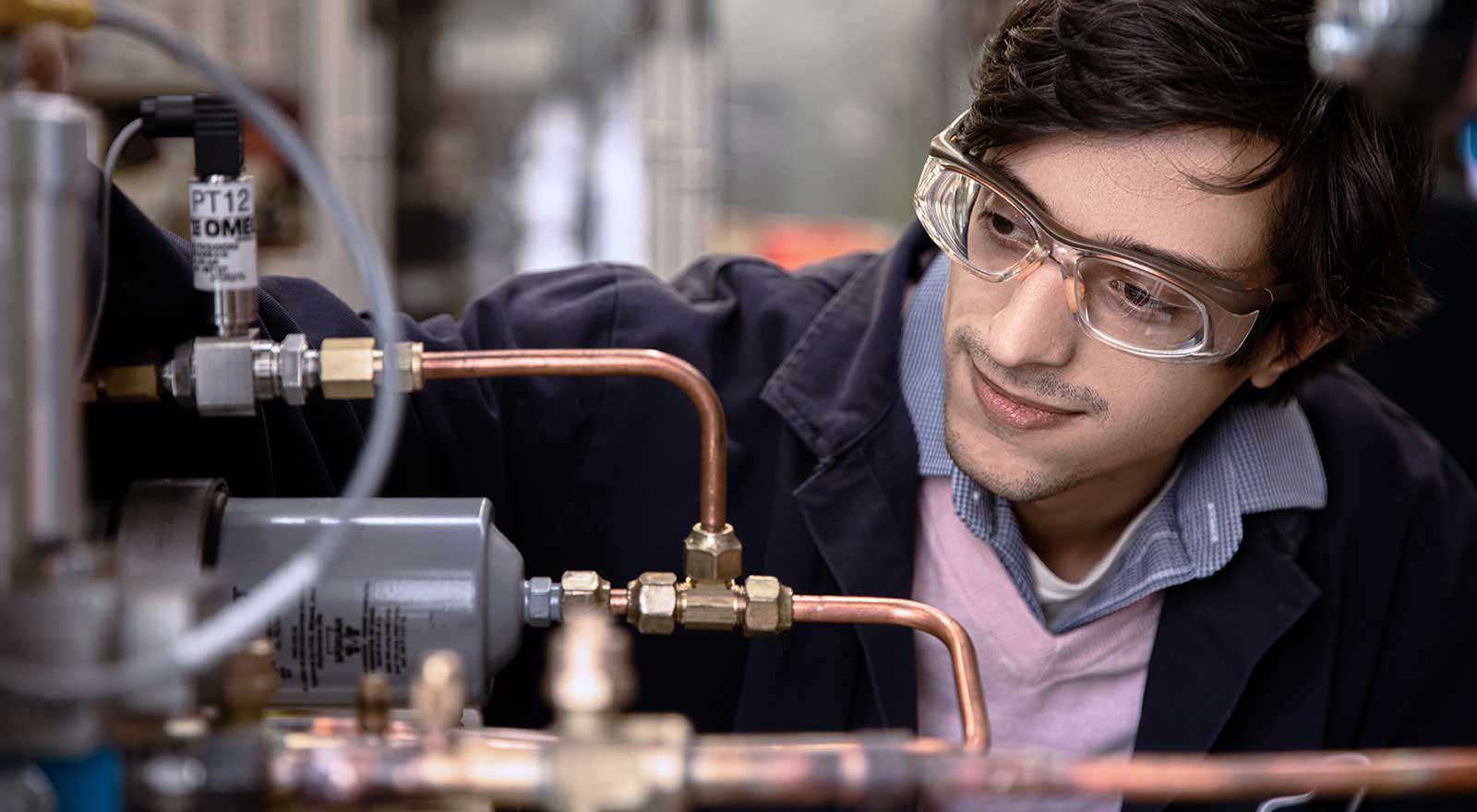 At Trane Technologies, our greatest assets are our people. That's why we're committed to doing the right thing — diversity, career growth, and opportunity for all.
At Trane Technologies, sustainability is the essential guiding principle for our business into the 21st century and beyond. Find out what that means to us, and our planet.