September 25, 2020
Urgent Action on the Agenda at Climate Week NYC
Dave Regnery, President and Chief Operating Officer, Trane Technologies
As I reflect on the virtual discussions and events held over the last several days at Climate Week NYC, I'm more confident than ever to say we have the energy and enthusiasm to look at the world's climate challenges, and see possibilities.

The importance of indoor air quality was among many urgent topics covered this week. The connection between indoor environmental quality (IEQ), human health and sustainability are all imperative components for resilient and strong communities, economies and the environment. It also underscores the importance of our newly announced Center for Healthy and Efficient Spaces (CHES) to serve as a catalyst for addressing issues tied to the effect that IEQ can have on the health and well-being of people in indoor spaces - without compromising energy efficiency and the impact on the planet.

Optimizing the balance between comfort, health and energy consumption depends on building intelligence and connectivity – the driving forces behind a facility's sustainability, and another key point of discussion during Climate Week.  

Trane Technologies, through our strategic Trane® brand, is focused on creating smart, efficient buildings to reduce carbon emissions. With more than 20,000 connected buildings in the U.S. and Europe, and nearly 1 million pieces of connected equipment, we're constantly analyzing unique, detailed data on how a building is performing, where improvements can be made, and how to make them happen. This helps us play a vital part in overall increased sustainability, especially as we look at accelerating decarbonization and the transformation to carbon neutral buildings.

In the next 10 years, we'll see increased availability of connectivity, and data driving real-time action. That will change the industry, and will be the motivating force behind operating smarter, more cost-effective and high-performing buildings. A "disconnected" building will become a relic in the near future.

But big ideas mean nothing if you don't make them happen – and global change starts with the courage to act. On the heels of Climate Week NYC, I'm reinvigorated to think bigger and act bolder – and I encourage everyone to rise to the challenge on confronting climate change with us.

Watch Video
Watch Dave Regnery discuss the importance of energy efficiency, smart buildings and our vision for a more sustainable world.  
"I'm reinvigorated to think bigger and act bolder – and I encourage everyone to rise to the challenge on confronting climate change with us."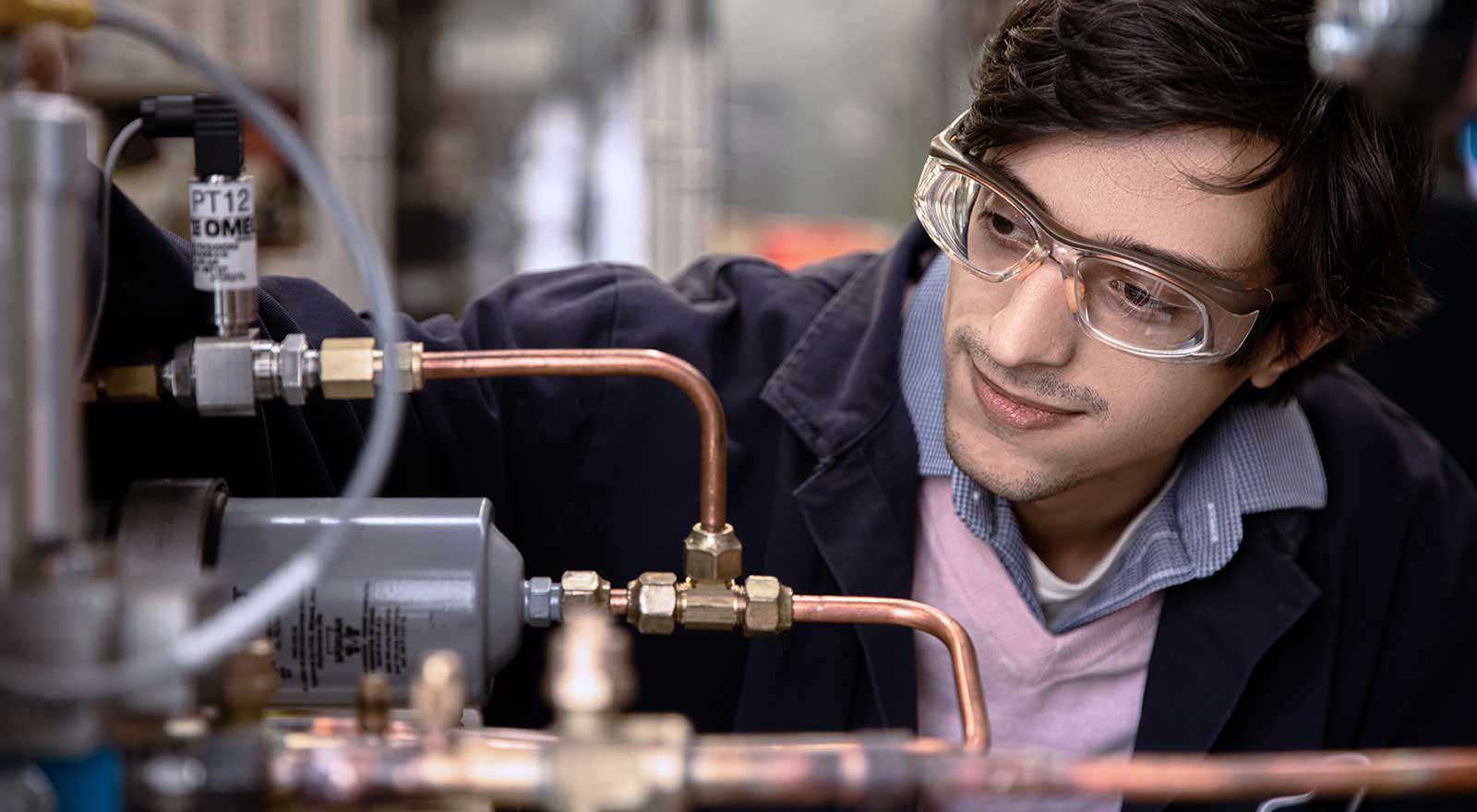 At Trane Technologies, our greatest assets are our people. That's why we're committed to doing the right thing — diversity, career growth, and opportunity for all.
At Trane Technologies, sustainability is the essential guiding principle for our business into the 21st century and beyond. Find out what that means to us, and our planet.