February 12, 2021
Decarbonization: A Sustainable Pathway
Jose La Loggia, President, Trane Commercial HVAC Europe, Middle East and Africa
Around the world, we are experiencing unprecedented strain on the environment. While global greenhouse gas (GHG) emissions fell in 2020 due to the Covid-19 crisis, researchers believe they will likely rebound this year, and have urged governments to prioritize clean energy solutions and policies that tackle climate change.
As a climate innovator, sustainability is core to our purpose and our bold 2030 Commitments reflect the types of urgent action needed. Decarbonizaton is integral to those goals and is a movement that Trane Technologies is uniquely positioned to lead.
The electrification of heating as an essential fossil fuel-burning alternative, increased use of renewable energy sources, more energy efficient products and the pairing of controls with real-time enabled coordinated building automation systems are catalysts to reducing our customers' carbon footprints. They will play a significant role in successfully achieving our goal to reduce our customer carbon footprint by one Gigaton of CO2e by 2030.
What emissions data tells us
Approximately 15% of the world's carbon emissions are related to the activities of heating and cooling buildings and homes. We also know global demand for heating, ventilation and air-conditioning (HVAC) is expected to triple by 2050. In the European Union, buildings are responsible for ~40% of energy consumption and ~36% of GHGs, and over half of that consumed energy is related to heating and cooling.
Both buildings and industrial processes depend on various HVAC technologies for heating, cooling, for heating or cooling, or simultaneous heating and cooling. Traditionally, this is achieved with two separate systems: a chiller providing chilled water for cooling, and a boiler delivering hot water for heating. Many boilers burn fossil fuels such as gas or oil, releasing emissions directly into the atmosphere – an unsustainable and unhealthy consequence.
Fortunately, there are sustainable and innovative alternatives, which shift towards using electricity rather than fossil fuels, and decrease environmental impacts.
Decarbonization: how to get there
The question on many minds is, how do we get there? While the topic seems complex – the answer is quite simple. Accelerated innovation, especially in system-level energy efficiency and electrification, will facilitate the road to decreased, or even net-zero, emissions.
Historically, energy efficiency focused mainly on saving money and improving comfort. Today, it's also a key conduit for decarbonization, as energy not used means emissions not generated. Replacing aging or less efficient equipment with new, more efficient products – along with other data and control technologies – creates more dynamic efficiency options that can facilitate a decarbonization transition. One such option is Trane's newly released Sintesis Balance™, which recovers and repurposes energy without generating its own carbon emissions. When drawing from a grid that generates electricity from renewable sources, the unit has the potential to be a zero-emissions solution.
Advancements in heat pump technology, dubbed the cornerstone of sustainable buildings by the International Energy Agency, are also one of the most important factors in the electrification of heating. Heat pumps are more efficient than furnaces, since transferring heat is easier than actually making it. This can equate to lower emissions and operating costs. Under ideal conditions, a heat pump can transfer 300% more energy than it consumes. Additionally, heat pumps (and chillers) with heat recovery modules can capture naturally-generated heat as a byproduct – instead of rejecting it into the atmosphere – and repurpose it for another use, such as hot sanitary water in hospitals.
While heat pump technologies are already widely used today in buildings and industrial processes, increasing their adoption in places where they can contribute more to emissions reductions while also maximizing comfort is a key to success.
Demonstrated results on the road to a Gigaton
Recently a set of Trane Technologies customers joined myself and Thomas Nowak, secretary general of the European Heat Pump Association, to share their real-life environmental cases for decarbonization – and how they are collectively saving more than 3,400 metric tons of CO2 annually.
For Energy Hub Aalsmeer, Mater Dei Hospital, Excelsior Hotel Rapallo and Scottish Water Horizons, implementing the latest, most cutting-edge solutions and products in the heat pump space from our Trane Commercial HVAC business – along with other energy efficient upgrades – was a crucial step towards reaching their sustainability goals and reducing their carbon footprint.
Jeroen Roos, partner, Infinitus Energy Solutions Group shared that the town of Aalsmeer, just south of Amsterdam, has set a goal of becoming energy-neutral by 2040. They are using Trane heat pumps and other technology investments to reach their targets. "Several buildings are now 100% gas-free, and CO2 emissions have been reduced by 540 metric tons per year."
The road to achieving a Gigaton of emissions reduction with our customers will require new technology, public and private partnerships and determination. This is exactly why innovation – and how it can most positively impact the environment – is always on our mind.
By prioritizing decarbonization, we're identifying ways to integrate renewable energy in our cooling and heating systems, introducing electrification in our HVAC and transport products and constantly improving our energy efficiency levels.
The future is now – and we're making great strides for a cleaner, healthier and safer world.
"By prioritizing decarbonization, we're identifying ways to integrate renewable energy in our cooling and heating systems, introducing electrification in our HVAC and transport products and constantly improving our energy efficiency levels."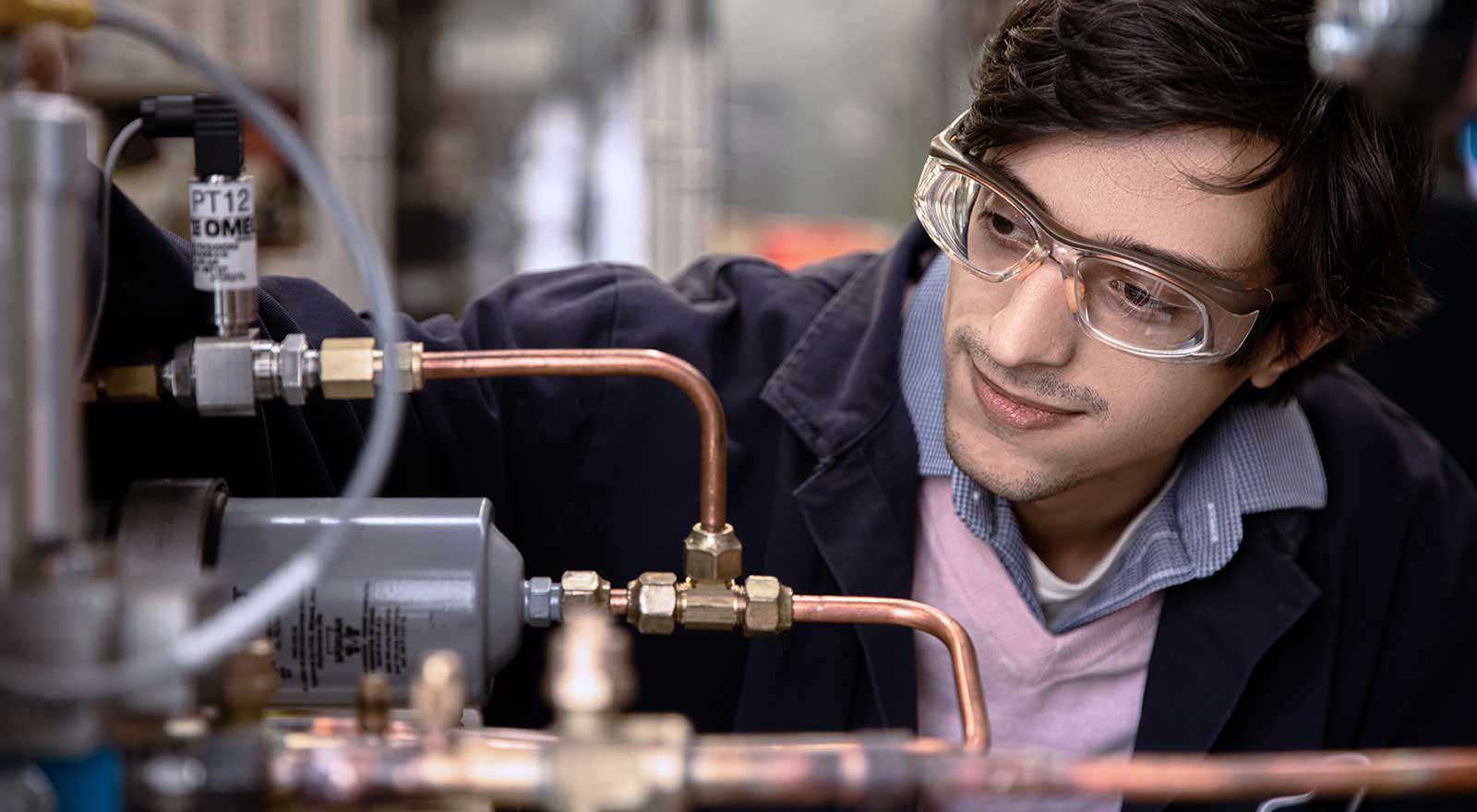 At Trane Technologies, our greatest assets are our people. That's why we're committed to doing the right thing — diversity, career growth, and opportunity for all.
At Trane Technologies, sustainability is the essential guiding principle for our business into the 21st century and beyond. Find out what that means to us, and our planet.