February 1, 2021
Why We Celebrate: 'Our Black History is Still Unfolding'
Aenis Harris, Human Resources Leader for Trane Technologies' North America Commercial HVAC business
Kamala Harris made history on January 21, 2021, when she took her oath of office as the first female, first Black and first South Asian vice president of the United States.  
After this historical milestone – on the heels of 2020, a year of heightened awareness to racial injustice – one thing is clear to Nicole Brunson, associate general counsel for Trane Technologies and co-chair of our Black Employee Network (BEN): "Black Americans are a community of people still experiencing 'firsts,' – our Black history is still unfolding," she said. "We celebrate Black History Month because our 'history' is actually present day events."
A brief history lesson
Black History Month started as Negro History Week in 1926, sponsored by the Association for the Study of African American Life and History (ASALH) and its founder, Harvard-trained historian Carter G. Woodson. Schools and communities began organizing local celebrations, establishing history clubs and hosting performances and lectures. By the late 1960s, thanks in part to the civil rights movement, Negro History Week evolved into Black History Month and was officially recognized by President Gerald Ford in 1976.
Celebrating at Trane Technologies
At Trane Technologies, we do much more than celebrate Black history during the month of February. We are bold in our stance to enable opportunity for all, with a refreshed Diversity & Inclusion strategy that guides our efforts to build our inclusive culture. As a founding member of the OneTen Coalition, we are committed to ensuring the diverse, equitable and inclusive practices instilled within our company are extended throughout our communities. By creating more equitable and inclusive workforces, reducing exclusionary practices and extending opportunity to those who need it most, we're committed to creating bold opportunities for Black Americans for generations to come.
"It's important for all of us to know and understand history, yet Black history is typically left out of U.S. history textbooks," said Aenis Harris, Human Resources leader for our North America Commercial HVAC business and BEN co-chair. "We're fortunate, like many other groups, to have a designated month to share our dimensions of diversity and educate and inform non-Black employees and Black employees alike. We come from many different places, with different cultural heritages that we can all learn from and appreciate.
"Our children must know their heritage so they can be proud and understand what makes them unique – it runs much deeper than the color of our skin or the texture of our hair. There is so much to learn, and I'm still learning."
"We celebrate Black History Month so our ancestors are not forgotten; to remind ourselves of who we are, where we came from, what our ancestors went through and the challenges we're still facing today," said Nicole. "One of the beautiful things about Black culture is its diversity and richness. I'm excited to share all of these aspects through our Black Employee Network."
It's who we are
"Celebrating Black History Month – and all of the heritage months we celebrate at Trane Technologies – fits into our leadership principles, especially include and uplift one another," Nicole said. "Embracing our differences and working to increase our impact in the world is who we are as a company."
"Trane Technologies places a high priority on advancing Diversity & Inclusion because we know that the more diverse and inclusive our company is, the better we're able to innovate and produce products that lead to a more sustainable world for generations to come," Aenis said. "It's also the right thing to do, another leadership principle.
"Our commitment to Diversity & Inclusion starts with our senior leaders – we've seen this through our membership in the Paradigm for Parity coalition and the OneTen Coalition, and support of the RENEW Technician Training Program in partnership with the Urban League of Central Carolinas. Trane Technologies also recently elected April Miller Boise, executive vice president and general counsel for Eaton Corp and a Black woman, to our board of directors. These are not symbolic gestures – they are genuine acts of our company walking the talk. This isn't the endgame, but it's a great start."
Watch Video
Why We Celebrate Black History Month
Hear from some of our team members about why we celebrate Black History Month at Trane Technologies.
"Black Americans are a community of people still experiencing 'firsts' – our Black history is still unfolding. We celebrate Black History Month because our 'history' is actually present day events."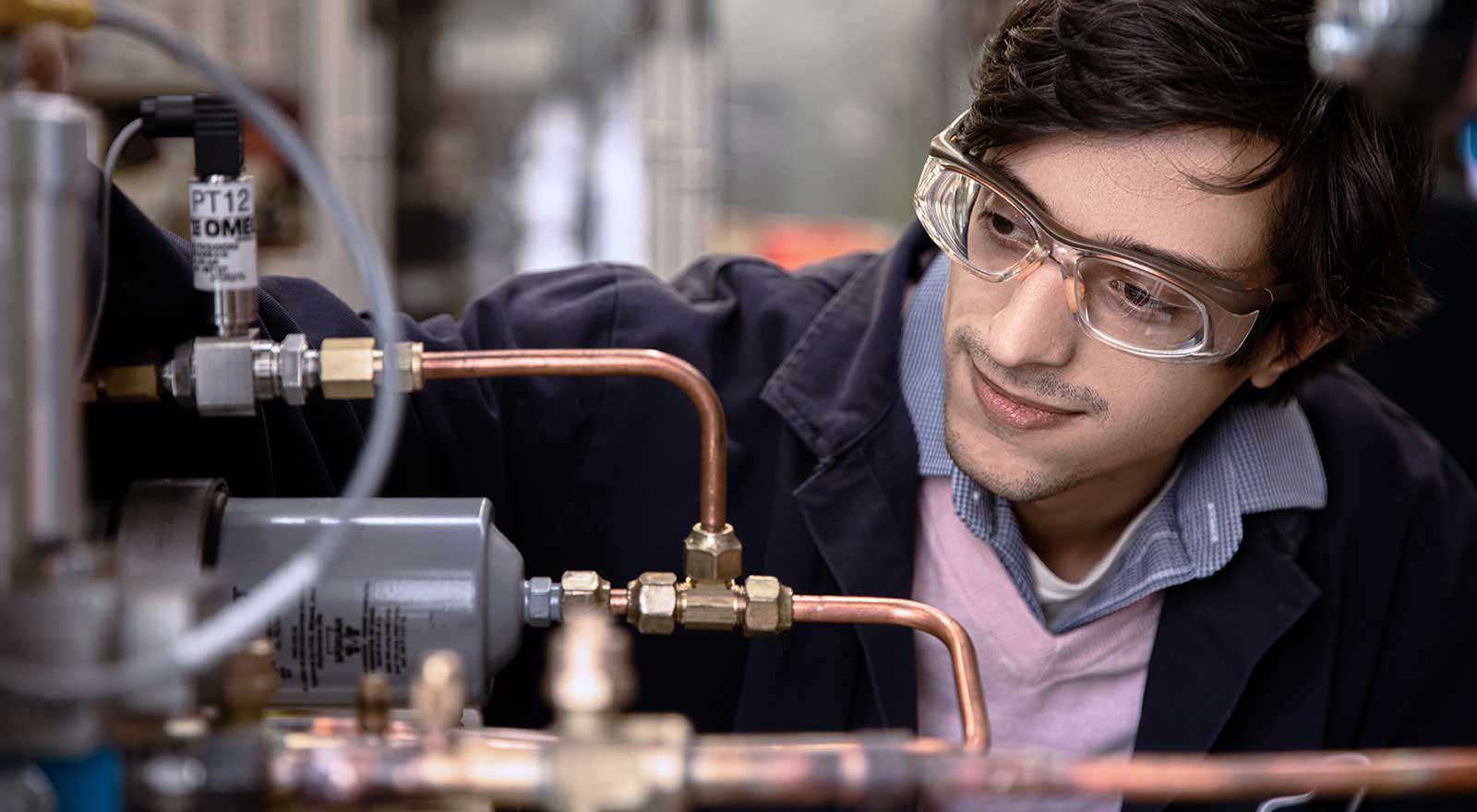 At Trane Technologies, our greatest assets are our people. That's why we're committed to doing the right thing — diversity, career growth, and opportunity for all.
At Trane Technologies, sustainability is the essential guiding principle for our business into the 21st century and beyond. Find out what that means to us, and our planet.