October 26, 2018
Help People in Haiti
What do you get when you combine competitive spirit, Accelerated Development Program (ADP) engineers, humanitarian need and a design challenge? You get a force for good. And the outcome is a viable cooking method and potential source of income for a poverty-stricken village in Haiti. Dan Schmidt,vice president of Engineering for one of our businesses, explains. 
"If there's one thing I've noticed about our engineering ADPs, they love to compete," Dan said. "They're also very interested in energy technologies, and they want to work for a company with a culture rooted in benefiting society. So our leadership team linked all of these together when we created the Solar Cooker Challenge."
Dan harnessed the competitive, do-good spirit and ingenuity of ADP engineers across the U.S. when he invited them to compete. The challenge: design and fabricate a durable and practical solar cooker for use in impoverished and developing nations.
Why? People in some impoverished countries need a method of cooking that doesn't rely on firewood. In Haiti, significant deforestation forces women and children to walk miles each day to collect firewood for cooking. People in African refugee camps face the same challenge. Using free and readily available sunlight for cooking and boiling water during the day allows people to save their scarce wood supply for use at night and on cloudy days.
Engineers get to work
Eighteen engineering ADPs split up into five teams and spent several months researching, designing, prototyping, testing and building their solar cookers. After the teams presented their designs and analyses, a panel of judges and the ADPs put the solar cookers to the test for the final leg of the competition: judgment day in Augusta, Georgia. 
To test the solar cookers, the engineering judges heated water in each, measured the temperature and scored each cooker on its durability, economic feasibility, function, ease of use, manufacturability and environmental sustainability. The winning design was a box-style solar cooker by engineering ADPs Gabe Korinek, Luke Duffy, Kevin Glime and Josh Savitz.
Lessons learned
Not only did the competitors feel good about helping people in need, but they also learned valuable lessons in engineering, manufacturing, time management, budgeting and creativity early on in their careers.
"The building portion of the project was definitely the most challenging," Gabe said. "I learned that construction takes longer than you expect, and that theory doesn't always transfer easily to manufacturing. Even if you've brainstormed a great idea, putting it into a physical product isn't always feasible."
"I really enjoyed the rapid experimentation," said Stephanie Aldrich, engineering ADP and member of the second-place team. "You can create whatever your mind can imagine, but we were challenged to design our solar cooker with inexpensive materials available in hardware stores around the world. This really opened up the creative process for my team."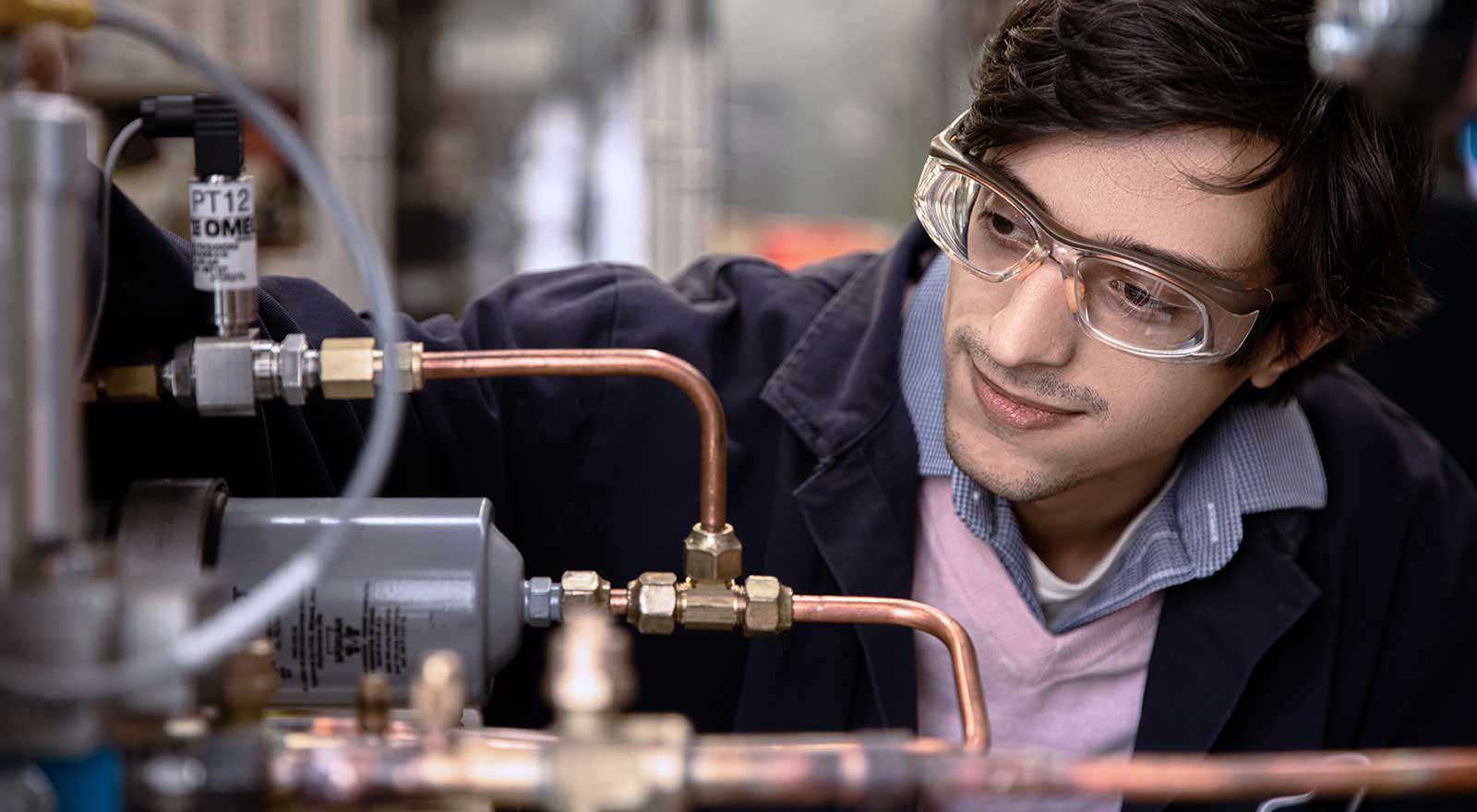 At Trane Technologies, our greatest assets are our people. That's why we're committed to doing the right thing — diversity, career growth, and opportunity for all.
At Trane Technologies, sustainability is the essential guiding principle for our business into the 21st century and beyond. Find out what that means to us, and our planet.