January 11, 2019
Childhood Dreams Do Come True
Nina Kudimova has wanted to become a doctor for as long as she can remember. She's always looked up to her grandmother Elena, who was a doctor in their homeland of Russia. Nina remembers sitting at the dining room table at age 8, studying anatomy books and encyclopedia volumes in her new hometown of La Crosse, Wisconsin – for fun.
"I thought to myself, 'This is going to help me in the future,'" Nina said. "'I'll be a better doctor if I do this now.' I was fascinated by the human body and how it works, and I read and took notes as much as possible. It didn't matter that the other kids made fun of me for it."
Strong drive and good grades earn scholarship
Nina won one of nearly 100 scholarships awarded by the company's foundation to children of employees in 2018. Through the foundation, two scholarship programs contribute monies to recognize, reward and support the ongoing academic success of employees' dependents throughout their college careers.
Bright, motivated and compassionate
Nina is the bright, motivated and compassionate daughter of Olga Anderson, a claims analyst at the Trane Commercial HVAC office in La Crosse. She attends Luther College in Decorah, Iowa, as a freshman, majoring in biology with a pre-medical track.
Nina is also a straight-A student and a hard worker. Growing up experiencing the hardships of a single-parent household helped Nina appreciate the value of a dollar. That struggle shaped her childhood and the responsible young woman she has become.
"My grandmother lives with us now in the U.S., and her medical bills are really high," Nina said. "So, when I turned 18 I decided to become certified as a nursing assistant through the Health Science Academy offered by my high school. I worked two jobs so I could buy my own car – I did not want to ask my mom to pay for it. I loved caring for the elderly patients in the nursing home's Alzheimer's ward."
Nurse Nina on the scene
Before she even started working in the nursing home, Nina got her first hands-on experience when she visited the Pine Ridge Reservation in South Dakota with the Health Science Academy. There she discovered a disparity in the culture surrounding mainstream Western medicine and the culture of the Lakota tribe, which values more holistic care and herbal remedies. It's also where she got her nickname, Nurse Nina.
"I carried around this really big first aid kit on our hikes, and anytime someone got a bee sting or a cut, I was on the scene performing first aid. My friends started calling me Nurse Nina," she said with a laugh. "It reinforced that I really like being in a position to help people."
"But more than that, I gained a rare insight into a Native American healthcare issue that wasn't getting a lot of attention. I was so inspired by the Lakota people that I want to make a difference for them. My dream is to open a hospital on the Pine Ridge Reservation and provide Lakota people with the kind of medical care they really want. I know it will not be easy, but I am willing to take on that challenge."
Scholarship makes big impact
Nina and her mom Olga say the scholarship from the company's foundation is making a big impact on their little family. 
"When we first found out about the scholarship we were ecstatic – we actually started crying," Nina added. "Now we don't have to take out personal loans and start accumulating interest right away. With this scholarship, we can somehow make ends meet by piecing together federal financial aid, other scholarships and this one. This scholarship made attending college much more realistic, and it frees up money to pay for my grandmother's medical bills. It benefits all of us.
"Now I can afford to go to school and do what I've always wanted to do."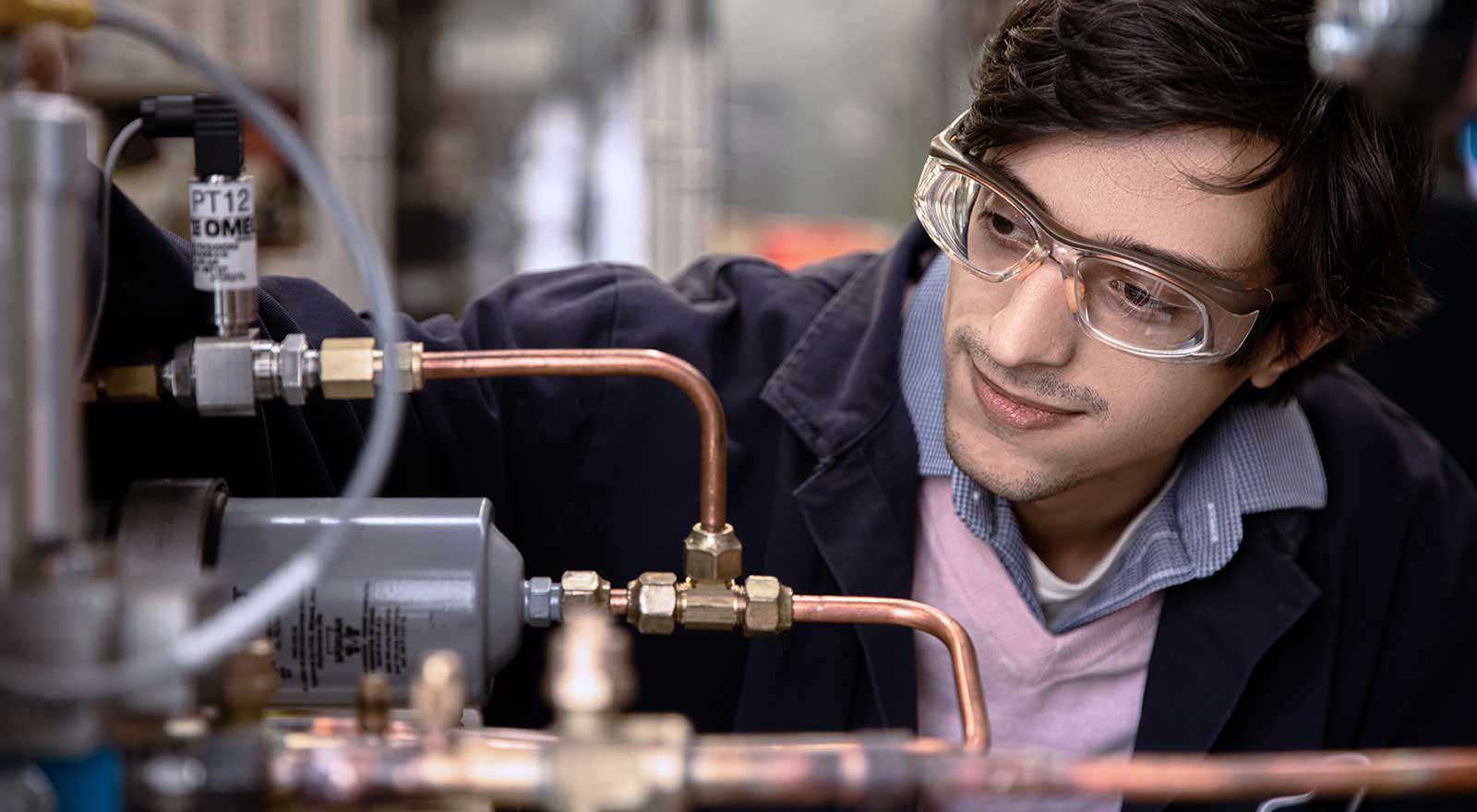 At Trane Technologies, our greatest assets are our people. That's why we're committed to doing the right thing — diversity, career growth, and opportunity for all.
At Trane Technologies, sustainability is the essential guiding principle for our business into the 21st century and beyond. Find out what that means to us, and our planet.