April 18, 2019
How One Small Change Can Have Big Impact
This Earth Day, our company and it's 49,000 employees are making changes towards a healthier and more sustainable world and encouraging others to do the same. At sites across the globe, Green Teams are leading earth-friendly efforts like reducing office supplies, eliminating single-use plastics (straws and utensils), reducing or eliminating junk mail, removing trash bins at desks to encourage less paper, and using rechargeable batteries. 
"Every day is considered Earth Day here but having this globally celebrated day gives us a great moment to renew our personal commitments and think more deeply about actions we make daily," said Paul Camuti, senior vice president of innovation and chief technology officer. 
Through a campaign called Small Changes that Make a Big Impact, employees are also making personal commitments to improving their own environmental impact with actions like using their own water bottles to stay hydrated, bringing their own canvas or synthetic reusable shopping bags, using cold water when washing clothes and shutting off lights or electronics when not needed to conserve energy and electricity.
"People will often come to me expressing their desire to make a positive difference on the environment but don't know where to begin. I like to encourage them that taking small actions and staying committed, truly adds up. And when we rally together, the impact can be huge," said Paul.
As an example – if all 49,000 of our employees committed to using canvas or synthetic reusable shopping bags, that could eliminate over 12.7 million plastic bags from going to landfill. That is equivalent to saving 91,000 miles worth of gasoline. 
Or if all employees programmed their home thermostats to limit AC or heat when no one is at home, it can lead to a 15% lower energy use for that HVAC system. That would be equivalent to preventing approximately 1,083 tons of coal from burning.
To further demonstrate how small changes can make big impacts, our company is partnering with SolarBuddy to donate and help assemble 3,000 lights that will be distributed to children in energy poverty regions throughout the year. SolarBuddy provides children who don't have access to electricity with a safe, reliable, effective, innovative solar light to use after dusk. The lights are specifically designed for children to use – easy to operate, carry and charge on their backs as they walk to and from school, which can sometimes be up to 10 kilometers.
"Partnering with SolarBuddy and providing children with access to light will also help them continue studying long after the sun goes down," said Paul. "This is another example of how a small action like assembling solar lights can have a tremendous impact. One that ultimately helps children feel safer and better reach their full potential by improving their ability to learn and stay on top of their studies."
The lights will be shipped to Tanzania, Dominican Republic, India and South Africa.
Our Climate Commitment
In 2014, we made a Climate Commitment to reduce greenhouse gas emissions from its products and operations by 2020. The Climate Commitment pledged to:
Cut the refrigerant GHG footprint of its products by 50 percent by 2020 and incorporate lower GWP alternatives across its portfolio by 2030;
Invest $500 million in product-related research and development over the next five years to fund the long-term reduction of GHG emissions; and
Reduce company operations-related GHG emissions by 35 percent by 2020, a goal which the company has achieved two years ahead of schedule.
Since then, we have:
Avoided 21 million metric tons of our customers' CO2e, which is the equivalent of decommissioning 3.7 coal-fired power plants.
Reduced our own operational emissions by 45 percent, which achieved our Climate Commitment for operations two years early.
Reduced energy intensity by 22 percent.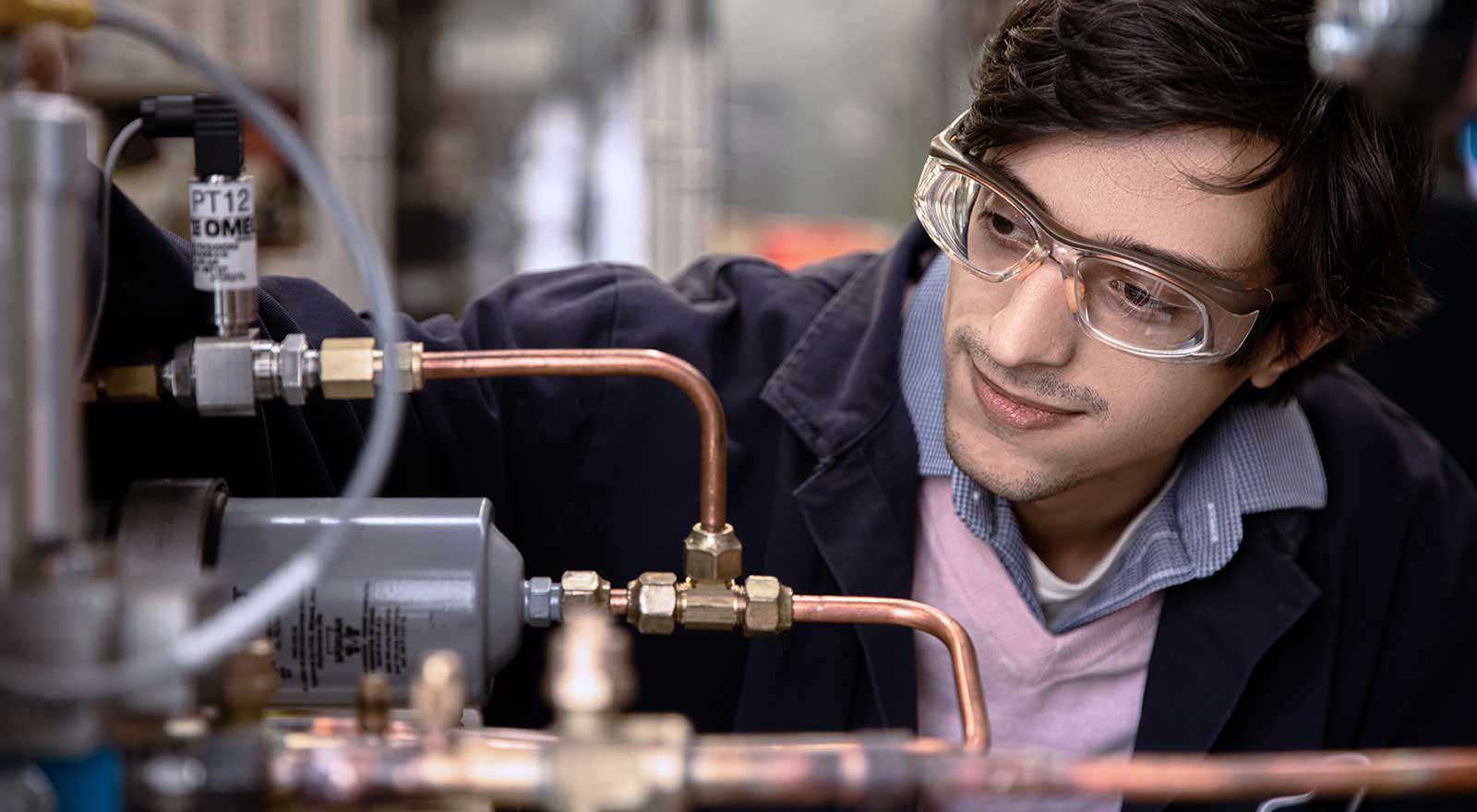 At Trane Technologies, our greatest assets are our people. That's why we're committed to doing the right thing — diversity, career growth, and opportunity for all.
At Trane Technologies, sustainability is the essential guiding principle for our business into the 21st century and beyond. Find out what that means to us, and our planet.