June 25, 2020
Cool Globes: Hot Ideas for a Cooler Planet
Imagine seeing a version of our planet covered with a visual expression of what people can do to fight climate change. Does seeing it make it more real? We think so. And we think it's important.
"Cool Globes: Hot Ideas for a Cooler Planet" is a public art exhibit aimed at raising awareness about climate change and inspiring people to take action. Featuring 35 globes, the exhibition showcases thought-provoking messaging about the actions we can all take to combat climate change.
The Trane Technologies Charitable Foundation is the presenting sponsor of the exhibit, aligning with our ongoing efforts to promote learning and education about climate change. Each globe features a message on how residents and businesses alike can help reduce and mitigate climate change through simple, everyday actions such as increasing energy efficiency, purchasing products made with 100-percent post-consumer material, increasing recycling and greening urban landscapes.
About our partnership with Discovery Place
"The Cool Globes are an engaging and experiential way to learn about environmental issues," said Paul Camuti, chief technology and strategy officer for Trane Technologies, and incoming chairman of the board of directors for Discovery Place. "Keeping sustainability core to our strategy and being a good steward of natural resources is our every day at Trane Technologies. We've learned that knowledge is power and hope that the exhibit will educate and inspire our community to protect the health of our planet for generations to come."
We are proud of our progressive 2030 Sustainability Commitments  – including a goal to reduce carbon emissions by one gigaton – which positions us squarely at the forefront of the fight against climate change. Partnering with Discovery Place to launch the internationally recognized Cool Globes exhibit brings awareness to these issues and promotes learning in our community.
Cool Globes, Inc. was established as a 501(c)3 non-profit in 2006. The exhibit premiered in Chicago in 2007, in partnership with the Field Museum of Natural History and the Mayor's Office of Environment, with more than three million viewers. The exhibit went on to travel the world, exhibiting in four continents, with plaques translated into nine languages.
Our commitment to climate education
As a global climate innovator, we also take responsibility for the importance of climate education. As we continue our efforts to lead the fight against climate change, we are committed to:
Shifting the conversation from the climate problem to climate solutions
Helping our audiences learn about the most viable solutions to climate change
Inspiring a sense of opportunity, possibility, and hope for the future in our selected audiences, moving beyond negative outlooks to promoting the opportunity for positive change
Reaching broad adult and youth audiences across the world
Learn more about Discovery Place and our Cool Globes exhibit.
We've learned that knowledge is power and hope that the exhibit will educate and inspire our community to protect the health of our planet for generations to come."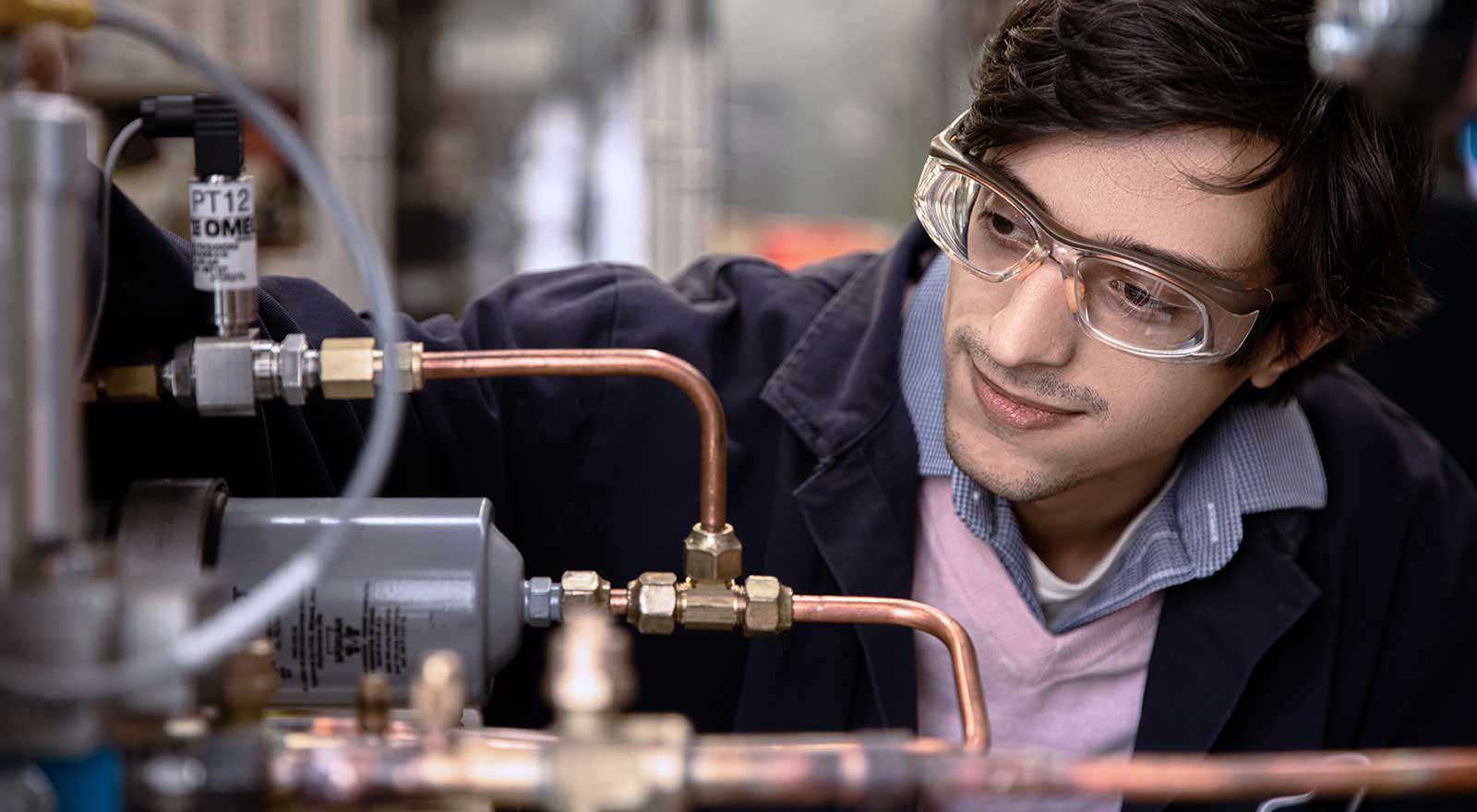 At Trane Technologies, our greatest assets are our people. That's why we're committed to doing the right thing — diversity, career growth, and opportunity for all.
At Trane Technologies, sustainability is the essential guiding principle for our business into the 21st century and beyond. Find out what that means to us, and our planet.