September 3, 2020
Dimensions of Diversity - Allies Make a Difference
Greg Young, indirect senior category manager and co-chair of the VisAbility ERG, shares his dimensions of diversity
Allies Like Greg Young Make a Difference for People with Disabilities
When Greg Young was approached to help create Trane Technologies' VisAbility Employee Resource Group (ERG), he wasn't sure what he would bring to the group. The VisAbility ERG fosters inclusion and career development for employees with disabilities, provides resources to raise awareness for the unique needs of people with disabilities and so much more.   
"I'm not a minority, I'm not female, I'm not a veteran and I don't have a disability, so what would I bring to an employee resource group?" he asked himself. "And that's when I realized that, just because I don't think I fit into an ERG, it doesn't mean I can't be part of it. Anyone can join any ERG to learn about and support the people it serves.   
"Plus, I've learned that disabilities can strike anyone. They can affect any of us at any age, and they also impact family members and friends. I've also discovered that many disabilities – and dimensions of diversity – are invisible."   
Jumping in with both feet
As it turns out, Greg does have some experience in this area. His late father had suffered from diabetes and developed complications that left him disabled later in life. And, as part of his role as indirect senior category manager, Greg partners with our Supplier Diversity team to move Trane Technologies' supplier diversity efforts forward – he was recently recognized as a 2020 Buyer of the Year by Women's Enterprise and Minority Business News USA magazines. Greg also leads our company's relationship with Disability:IN, the world's leading nonprofit resource for disability inclusion, and sits on the board of its North Carolina chapter.   
So Greg jumped in with both feet and helped launch the VisAbility ERG in mid-2018. He serves as co-chair with Emily Michelsen, talent acquisition partner. The VisAbility ERG's mission is larger than the people it serves and can impact everyone at Trane Technologies.   
"We're here to provide resources to employees – whether they have a disability, seek to support people with disabilities or simply want to know more," Greg said.
So far, the ERG has provided opportunities for education around autism awareness, how to obtain a service dog an interact with people who have them, what it's like to live with a disability, suicide prevention and basic etiquette for interacting with disabled people in general and championed technology and accessibility tools, such as live captioning during global town halls.   
So, what does Greg bring?
"I am an ally," he said. "Even though I may not have a disability, I can still make a difference. Allies are incredibly important for all of our ERGs."   
Among his dimensions of diversity are his keen focus on process and data, and his desire to see things through. "I enjoy developing a strategy and seeing it through to fruition," Greg said. "It's a strength I'm able to bring to the VisAbility ERG to make a difference."   
Greg also brings a healthy dose of compassion, understanding, personal growth and unwavering leadership.   
"Through my ERG experience, I'm able to continue to learn and grow and take those learnings back with me to my personal life," he said. "For my two children, I'm able to model the behavior I want to see, showing them how to treat people equally. We've had a lot of great dinnertime conversations about diversity, inclusion and equality. It gives me the hope that the next generation will pick up the mantle and make an even bigger difference for society."
"I am an ally. Even though I may not have a disability, I can still make a difference. Allies are incredibly important for all of our ERGs."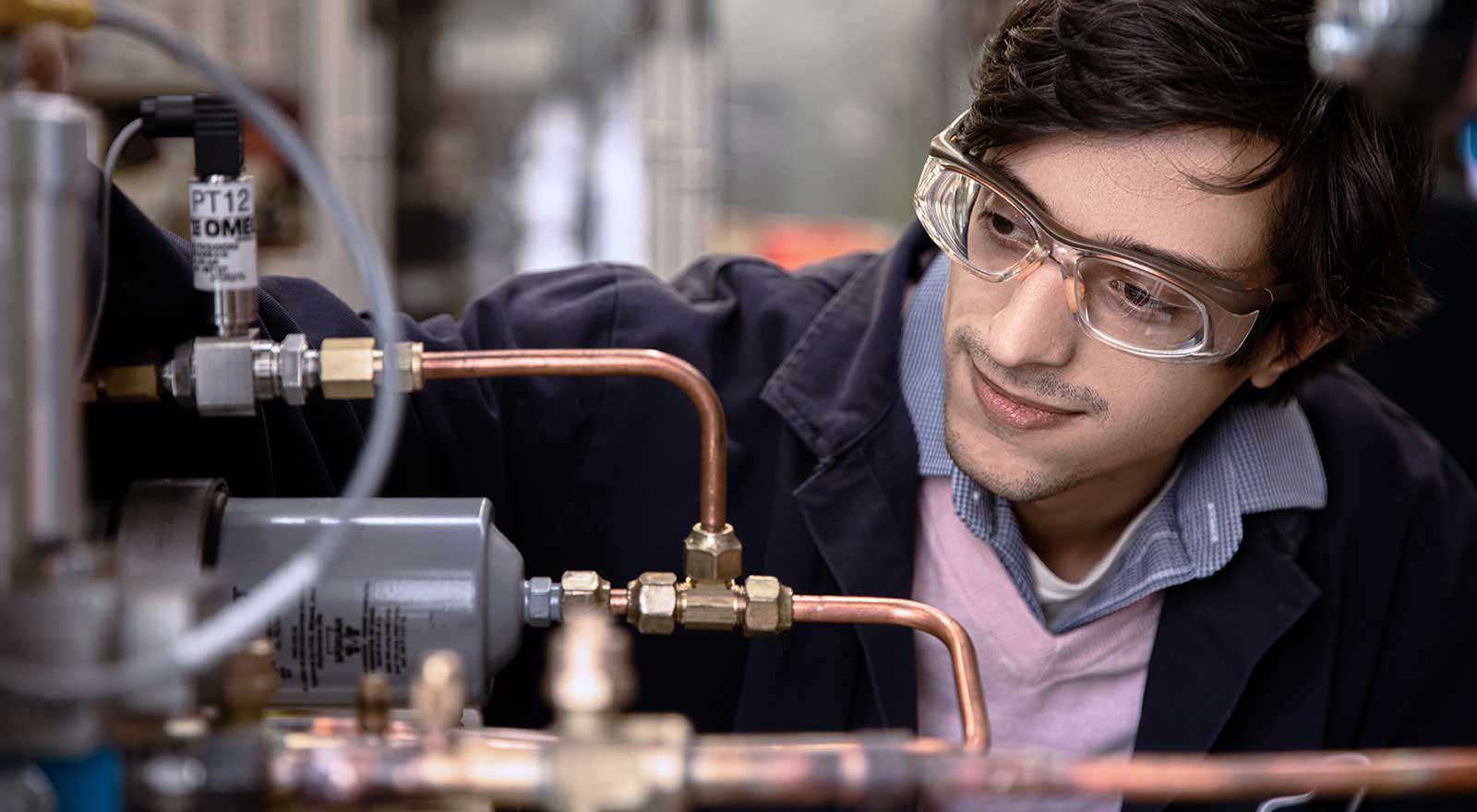 At Trane Technologies, our greatest assets are our people. That's why we're committed to doing the right thing — diversity, career growth, and opportunity for all.
At Trane Technologies, sustainability is the essential guiding principle for our business into the 21st century and beyond. Find out what that means to us, and our planet.