August 14, 2020
Dimensions of Diversity Connecting to Community
Tyrone Ellis, director of engineering excellence, shares his dimensions of diversity
"I wouldn't be where I am if it hadn't been for a Black engineer visiting my elementary school," says Tyrone Ellis, director of engineering excellence at Trane Technologies. "I knew I liked science and math – but I had no idea that interest could lead to an actual career for me. Seeing a Black engineer talk about his job was a catalyst for me and showed me that if he could do it, so could I."
Tyrone's very tangible example highlights a key reason diversity and inclusion is so important. Representation not only matters, it fuels advancement and success for the historically underrepresented.
Finding community and success

Even before his engineering career began, Tyrone was aware that the support he'd receive from other engineers who had a similar background would be critical to his success.
"I was introduced to The National Society of Black Engineers in college at Clemson University," says Tyrone. "There weren't many Black students, so being part of an engineering community that looked like me and came together to be supportive was positive and helped me be successful."  
The National Society of Engineers (NSBE) is a nonprofit organization dedicated to supporting Black engineers by enabling their academic and professional success. NSBE also promotes community service through programs such as SEEK and NSBE Jr., encouraging members to inspire the next generation of Black engineers. For Tyrone, the organization was the encouragement, support and network he needed to pursue a successful engineering career.   
Connecting the dots

In 2017, only 10.1% of the U.S. manufacturing workforce was Black, according to the Manufacturing Institute. And, The National Science Foundation notes that of all engineers employed in the U.S., Black engineers accounted for only 7% in 2017. Yet, engineers remain in high demand within the manufacturing industry, which is expected to have nearly 2 million vacant jobs in the next decade. Together, these statistics present a startling case for the need to hire Black and minority workers to fill these talent gaps in manufacturing and engineering.  
With a commitment to increase gender parity and racial equality, Trane Technologies leads the industry in addressing these trends. For Tyrone, the company commitment to cultivating a network of community partners that support and advance racial equality perfectly aligns his expertise as an engineer with his passion for giving back.  
"To know that the company wanted to commit to working with NSBE was encouraging," he said. "It's another bold commitment toward our diversity and inclusion efforts. With NSBE, we recruit diverse, technical talent into our company while simultaneously helping to build the workforce of the future by supporting their SEEK and NSBE Jr. programs.
"This year was our first year sponsoring their SEEK program," notes Tyrone about the organization's multi-week summer program which - regularly held in schools and community centers throughout the country - transitioned to an all-virtual program this year amid the pandemic. "The students in the program are mainly from Title 1 schools and underserved communities. The exposure they get during the program is impactful because it widens their perspective of what's possible for the future."
Paying it forward
It's giving back that adds another dimension of diversity to Tyrone. 
"It sounds weird I think. Sometimes people don't believe me, but I truly love community service. My family and I spend a lot of our free time thinking about how to make an impact in the world, serve others and help our community."
"Commitment to diversity and inclusion is one reason I'm so proud to work at Trane Technologies. We lead our industry in advancing diversity and inclusion and extend these efforts to our citizenship work, where we aim to enable opportunity for all."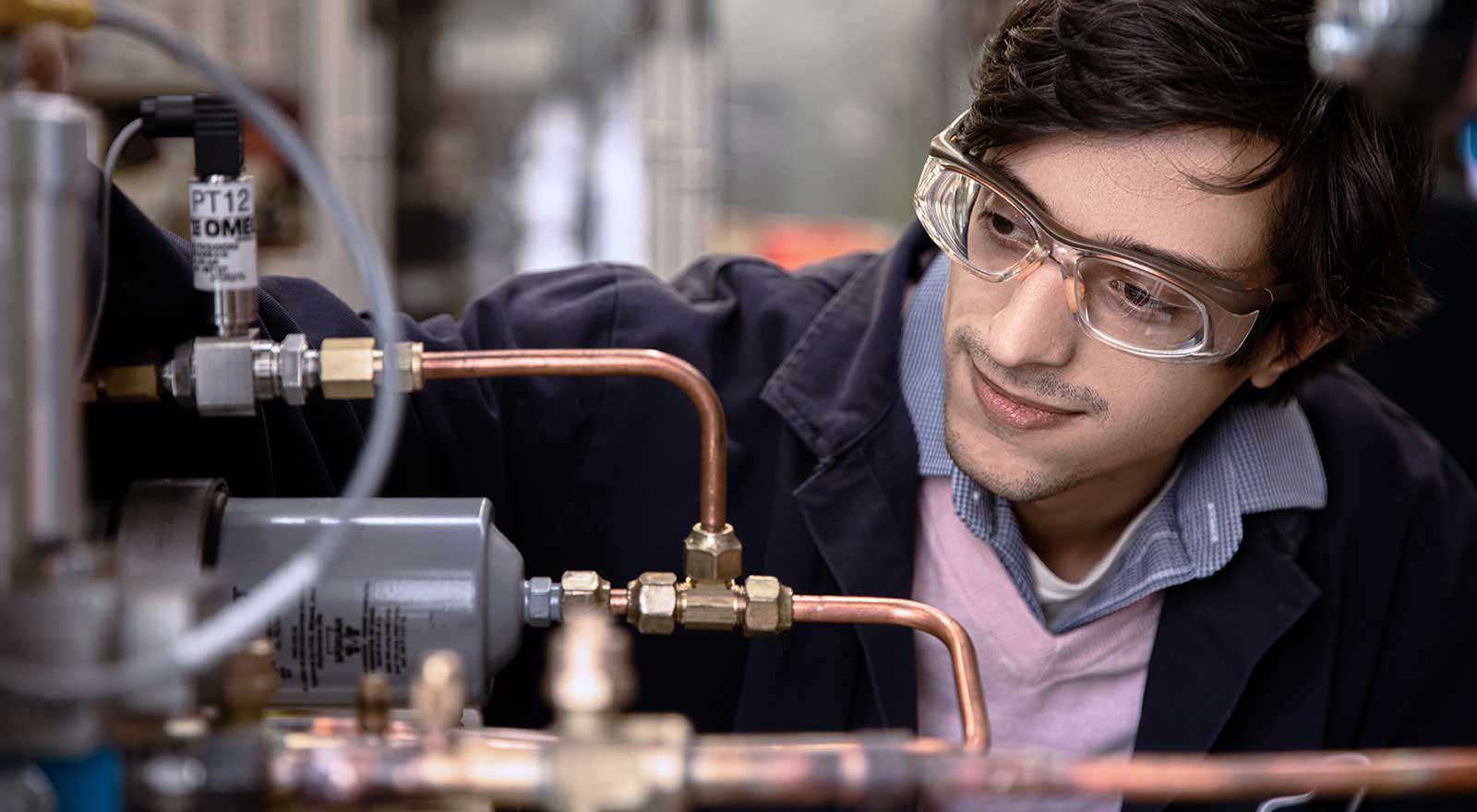 At Trane Technologies, our greatest assets are our people. That's why we're committed to doing the right thing — diversity, career growth, and opportunity for all.
At Trane Technologies, sustainability is the essential guiding principle for our business into the 21st century and beyond. Find out what that means to us, and our planet.