December 4, 2020
Strengthening the Vaccine Cold Chain from Start to Finish
The development of a COVID-19 vaccine is in high gear, with the global pharmaceutical industry racing to deliver a viable medicine to slow the spread of the virus. Getting this vaccine to billions of people all over the world will create never-before logistical challenges.
Earlier this year, Trane Technologies' leadership team created a dedicated global task force to help strengthen the cold chain in anticipation for a COVID vaccine. The team has been engaging pharmaceutical and transport companies, policymakers, regulators and other industry partners to discuss the complexities and potential challenges of the global distribution of a temperature-sensitive vaccine.

"The global community has been working tirelessly to help stop the spread of COVID, and we know that Thermo King® can contribute in a meaningful way," shares Francesco Incalza, president of Thermo King Europe, Middle East and Africa. "While there remain many unknowns, our team is focused on identifying potential risks in the cold chain and proactively finding solutions so that our customers can quickly and safely get the vaccine into the hands of our healthcare professionals."
Complex logistics with precious cargo
One of the key complexities in the pharmaceutical supply chain is the need for refrigeration technology. Vaccines require precise temperature control to ensure the product remains stable. Many of the COVID-19 vaccine candidates need to be stored and transported at sub-zero temperatures. And this temperature control needs to be maintained for the entire journey, including during storage and transport from the point of manufacture to the point of use. This is known as the cold chain.
Learn more about Thermo King solutions across the cold chain
If there is a break in the cold chain, and a temperature-sensitive product falls outside of the required temperature range, the result could be the loss of an entire load of high-value, life-saving medicine. That is why maintaining the cold chain and protecting these products is so important.
"Temperature control will play a critical role in safeguarding a vaccine," Karin De Bondt, president of Thermo King America confirms. "Given the urgent, global need for a COVID-19 vaccine, we need to be prepared to meet obstacles in the cold chain head-on, and ensure that the medication is protected from the moment it leaves the manufacturer to when it arrives to the patient."
Safeguarding against breakdowns in the cold chain can quickly become a very complex operation from a logistics standpoint. And this is made even more complex when you consider the circumstances around a COVID-19 vaccine. Imagine devising a logistics plan to deliver as many as 15 billion vaccines globally as fast as possible, not knowing exactly where the manufacturing points will be, the volume of doses, or how cold the vaccine will need to be kept.
One vaccine in development will require a constant temperature of -70 degrees Celsius (-94 Fahrenheit) - and that temperature will need to be maintained while the vaccine travels thousands of miles between manufacturing locations, trucks, planes and consolidation facilities, and then on to the final point of administration to a patient at a hospital or clinic. This must all happen without delay, across multiple touchpoints and with many parties coordinating handoffs.
Cold Chain Challenges to Deliver a COVID-19 Vaccine
Strengthening the chain
And this isn't the cold chain as we know it. Aside from the stress caused from the vast number of vaccines that need to be distributed, we also need to plan for non-traditional delivery points, such as mobile clinics, which will require precise temperature control and safeguards in all modes of transport and storage. Reliable, temperature-controlled equipment that provides security, traceability and temperature monitoring is more critical than ever.
Thermo King's end-to-end transport and storage solutions are flexible, adaptable, can scale up and down based on demand and are ideal for products that require ultra-low temperatures. For example, our solutions can reduce the number of times a container using dry ice needs to be re-iced, or eliminate the need to re-ice altogether. This ultimately helps to increase the distance that these containers can travel, or the time that they can safely remain in storage. And when needed, SuperFreezer provides transport and storage capability with an ultra-low set point of -70C - the average temperature of Mars – and can store up to 60 times more doses compared to traditional reach-in freezers in use today.
Importance of data
One of the key safeguards to ensure that vaccines remain within the required temperature range is real-time monitoring technology. Using real-time data, pharmaceutical customers and partners can receive alerts if a product has fallen outside of the required temperature range and make real-time adjustments to protect the efficacy of the medicine.

Real-time monitoring capability is especially important with pharmaceutical products, because there is no visible indication when a pharmaceutical product has deviated from a set temperature. Data can provide confidence that the efficacy and integrity of the product have remained intact, and that the medicine will be safe and effective for patients. Through our Thermo King business, we provide a variety of solutions that can offer temperature control with state-of-the-art telematics for monitoring and traceability.
How Real-Time Data can Protect Pharmaceutical Products
"The global community has been working tirelessly to help stop the spread of COVID, and we know that Thermo King® can contribute in a meaningful way."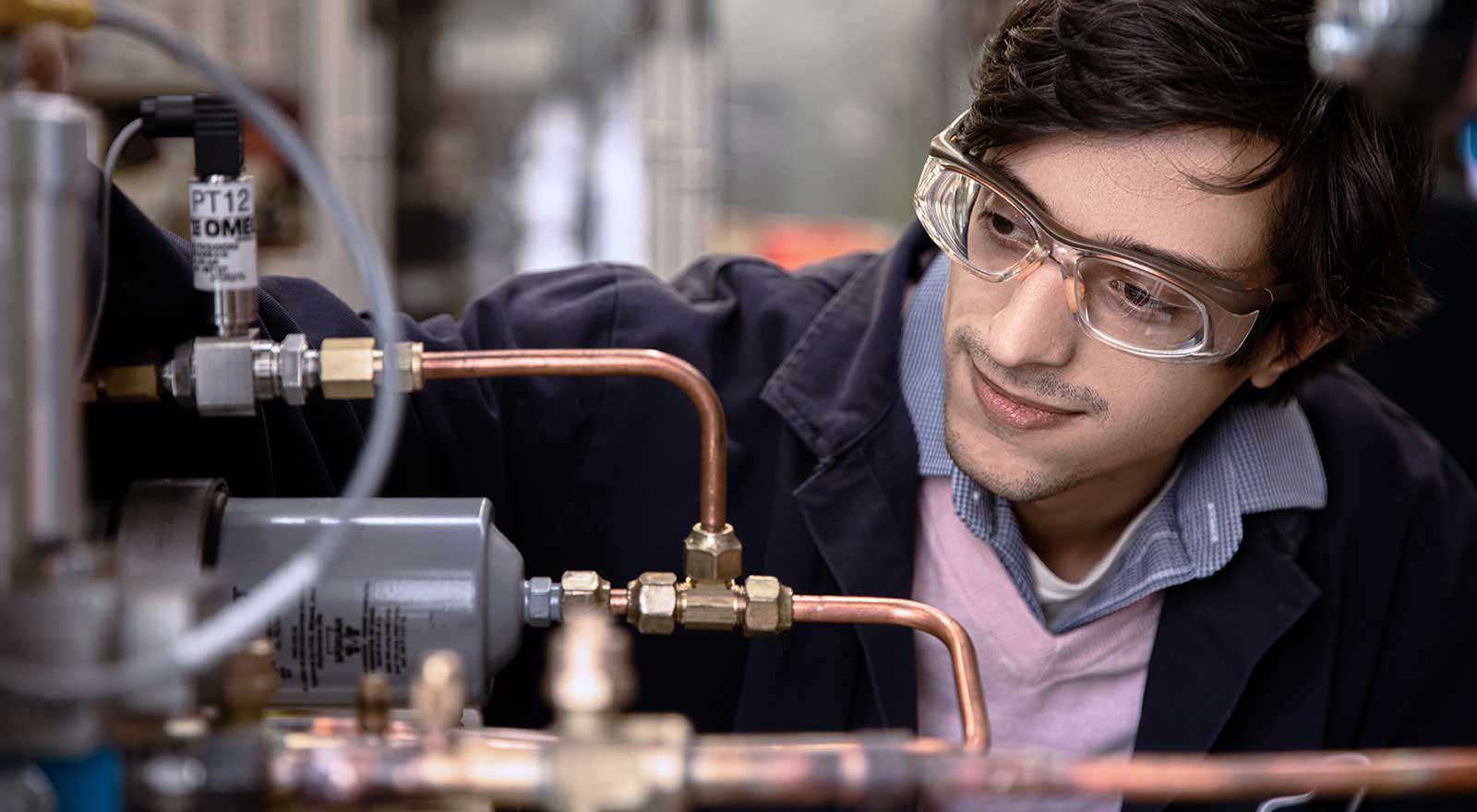 At Trane Technologies, our greatest assets are our people. That's why we're committed to doing the right thing — diversity, career growth, and opportunity for all.
At Trane Technologies, sustainability is the essential guiding principle for our business into the 21st century and beyond. Find out what that means to us, and our planet.