May 11, 2020
Pop-up® Pantry Provides Food and Kindness
The line of cars stretched for a mile, and people waited for hours during two different weekends at the drive-thru, no-contact pop-up pantry at Trane's manufacturing plant in Lynn Haven, Florida. While in line, one woman's car ran out of gas, but a group of men pushed it through the line and on to the gas station afterwards.
That's the caring community spirit the event inspired. Trane® hosted it in collaboration with Feeding America, A Hand Up International and the USDA to provide critical assistance to the local community dealing with COVID-19 hardships and unemployment.
Over the two weekends Trane and its partners gave away more than 80,000 pounds of perishable and non-perishable items, and fed about 4,000 people.

"People are going hungry right now, and without the food pantries and free food, they won't have anything to eat," said Zac McGuire, environmental, health & safety manager for Trane in Lynn Haven. "It's been amazing to see the positive impact we are making on people. It's the best feeling in the world to provide for someone in need."
"In these times, all we need to do is come together and work through it. This event really brought out the best in people."
Thermo King to the rescue
Following the first event, Thermo King® provided on-site refrigeration to the pantry through the We Move Food® program. This allowed for the receipt and safe storage of even more perishables to feed additional people in the Bay County area. It comes at a time when a refrigeration shortage is occurring at food banks nationwide, with an urgent need for access continually popping up across the country.
The event caught the local media's attention. "The line was up to about a mile long at the busiest points of the event," said a WMBB News (ABC) report. "Those who received food waited up to two hours, and they said it was well worth the wait."
It's a production plant, after all
Between weekends Trane team members improved the operational flow of the pop-up pantry. They brainstormed solutions and moved from a booth build style to an assembly line process for giving out the goods. That minimized waste and prep work and freed people to more quickly serve more community members.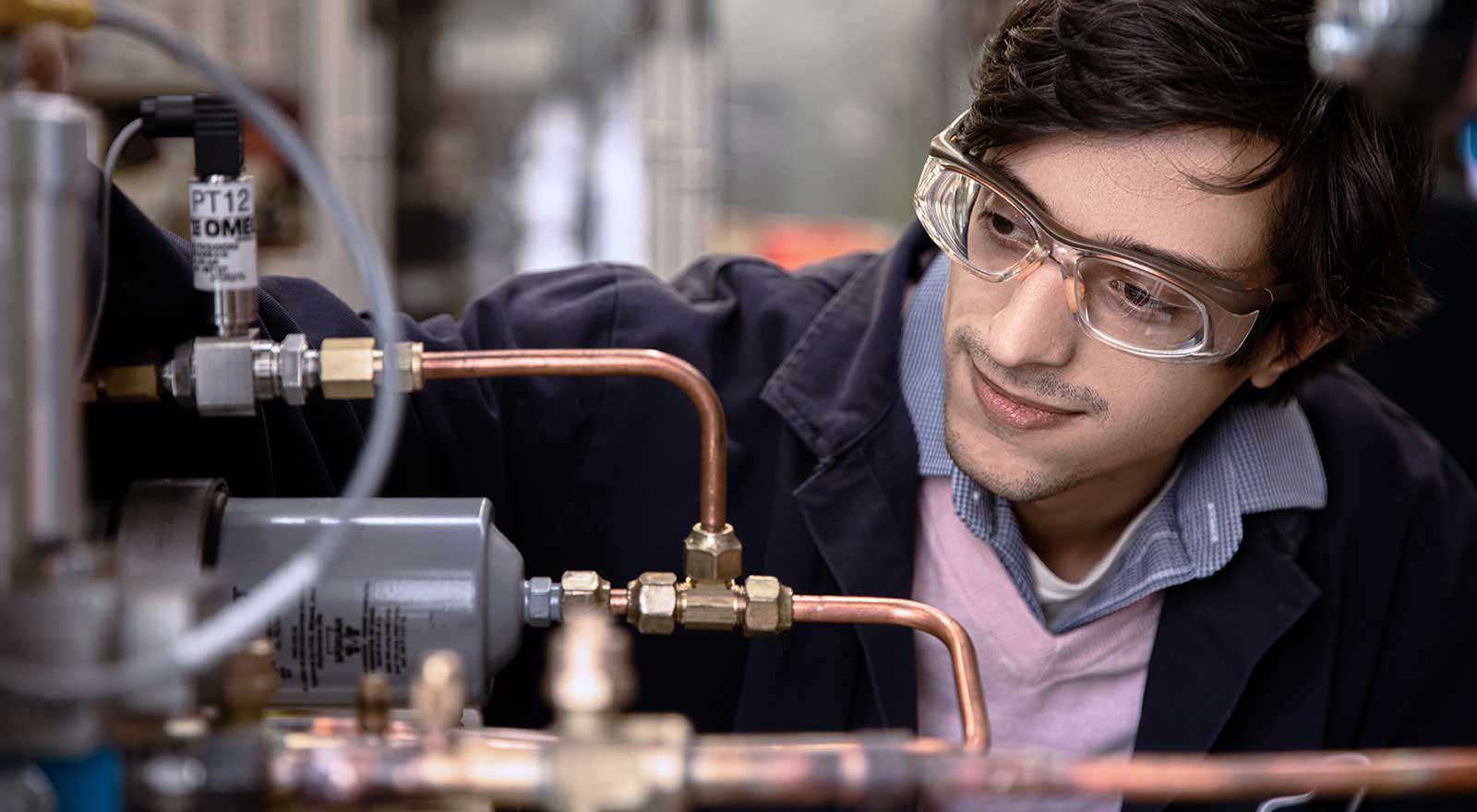 At Trane Technologies, our greatest assets are our people. That's why we're committed to doing the right thing — diversity, career growth, and opportunity for all.
At Trane Technologies, sustainability is the essential guiding principle for our business into the 21st century and beyond. Find out what that means to us, and our planet.