About Us
We believe visionary leadership empowers positive change

A Word from our CEO
"With our 2030 commitments, we've set the pace for positive change in our industry. Change that can have a transformative impact on our planet, and for future generations. What we do today will create a better, stronger world tomorrow."
- Dave Regnery, CEO Trane Technologies
We believe a better tomorrow means all people have safe, comfortable spaces to live, learn, work and play. That fresh, clean air is the standard, both indoors and out. And that everyone has access to healthy food and medicine no matter where they live. At Trane Technologies, we have a clear purpose: to boldly challenge what's possible for a sustainable world. As a global climate innovator, we work every day for the bright future we all envision. We've made a pledge to enable opportunity for all, to reduce our customer's emissions by one gigaton, and to lead by example with carbon neutral operations. With our 2030 commitments, we've set the pace for positive change in our industry. Change that can have a transformative impact on our planet, and for future generations. Those commitments are made possible by the people in our company. People who uplift each other and dare to do things differently. Teams who innovate to create technology that is good for our customers and better for the world. Our impact extends into our communities, where we help build the next generation of leaders and visionaries by ensuring people of all backgrounds can succeed. We know the bold actions we take today will create a better, stronger world tomorrow. We are Trane Technologies. And we invite you to join us in challenging what's possible.
We boldly challenge what's possible for a sustainable world
What we do
We're facing global challenges with a bold strategy and a commitment to a healthier planet.
Why we do it
One company can change an industry. One industry can change the world.
Who we are
We're visionary leaders who have pledged to create a better world for generations to come.
How we do it
Positive change starts from within. What we accomplish with our work will have a global effect.
When you stand at the forefront of innovation, the future is filled with possibility.

The Trane Company incorporates.
Founded as a family plumbing business in 1885, Trane incorporated after creating an innovative low-pressure steam heating system. The company continued to launch groundbreaking products, like Turbovac, a type of water chiller that fundamentally altered the industry's approach to large-building air conditioning systems.
Fred McKinley Jones with original transport refrigeration unit"

Fred McKinley Jones develops transport refrigeration technology.
In 1940, the first transport refrigeration unit is patented, allowing trucks to carry fresh, perishable food to anywhere in the country. The landmark invention revolutionized the supermarket and restaurant industry.
Trane Technologies Uplift"

Trane Technologies is formed.
It followed Thermo King's acquisition in 1997 and Trane in 2008 — two industry heavyweights known for progressive innovation. Along with a diverse portfolio of top companies in the industry, Trane Technologies sets its sights on creating a sustainable future for our planet.
We're devoted to progress in every facet of our business.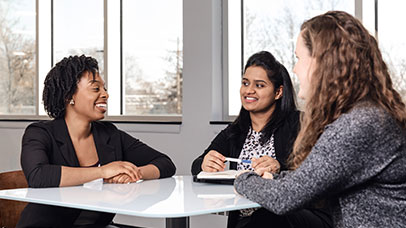 Sustainability starts at the top. Learn more about the leaders who are creating a bold plan that will positively affect future generations.
The way we run our businesses is rooted in respect — for our planet, our communities, our customers, and our employees.
From conduct guides to compliance to quality control, we believe in transparency as we work closely with customers and clients.
Being a good corporate citizen comes with great responsibility – a prospect we embrace with the passion of our purpose.
Global change starts when we each have the courage to act.