About Us
We believe visionary leadership empowers positive change

A Word from Our Chairman and CEO
"At Trane Technologies, we challenge possible by thinking bigger, acting bolder and taking actions that not just improve our own performance but influence global change." - Mike Lamach
We boldly challenge what's possible for a sustainable world
What we do
We're facing global challenges with a bold strategy and a commitment to a healthier planet.
Why we do it
One company can change an industry. One industry can change the world.
Who we are
We're visionary leaders who have pledged to create a better world for generations to come.
How we do it
Positive change starts from within. What we accomplish with our work will have a global effect.
When you stand at the forefront of innovation, the future is filled with possibility.

The Trane Company incorporates.
Founded as a family plumbing business in 1885, Trane incorporated after creating an innovative low-pressure steam heating system. The company continued to launch groundbreaking products, like Turbovac, a type of water chiller that fundamentally altered the industry's approach to large-building air conditioning systems.
Fred McKinley Jones with original transport refrigeration unit"

Fred McKinley Jones develops transport refrigeration technology.
In 1940, the first transport refrigeration unit is patented, allowing trucks to carry fresh, perishable food to anywhere in the country. The landmark invention revolutionized the supermarket and restaurant industry.
Trane Technologies Uplift"

Trane Technologies is formed.
It followed Thermo King's acquisition in 1997 and Trane in 2008 — two industry heavyweights known for progressive innovation. Along with a diverse portfolio of top companies in the industry, Trane Technologies sets its sights on creating a sustainable future for our planet.
We're devoted to progress in every facet of our business.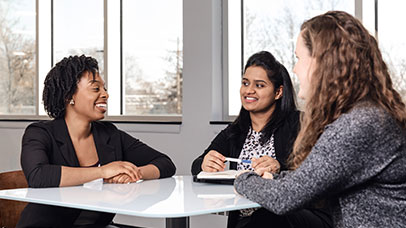 Sustainability starts at the top. Learn more about the leaders who are creating a bold plan that will positively affect future generations.
The way we run our businesses is rooted in respect — for our planet, our communities, our customers, and our employees.
From conduct guides to compliance to quality control, we believe in transparency as we work closely with customers and clients.
Being a good corporate citizen comes with great responsibility – a prospect we embrace with the passion of our purpose.
Global change starts when we each have the courage to act.