June 1, 2018
Channel Tunnel Marks Success with Trane
Thanks to Trane's cooling system and Honeywell's refrigerant, Eurotunnel announces 33 percent energy savings for company's landmark Channel Tunnel

Cooling the world's largest undersea tunnel, the Channel Tunnel, or "Chunnel," is serious business. First, there's the structure's awesome size, stretching a whopping 31.5 miles (50.45 km) from southern England to northern France.
Then, there's the sheer importance of the cooling system to the tunnel's operation. Without round-the-clock cooling, the heat generated by high-speed trains passing through the tunnel under the English Channel would drive indoor temperatures above 35°C. That's the maximum for running services in optimal condition.
But with Trane's cooling system, powered by Solstice® zd, part of the Honeywell family of Solstice-branded products, the tunnel has completed its first season of cool runnings.
The tunnel's operator, Eurotunnel, has released official data that demonstrates 33-percent energy savings; the company saved 4.8 GWh and approximately € 500,000 in 2017. That's equivalent to saving enough electricity to run 1,000 households.
Trane Series E chillers keep things cool
Powered by four Series E™ CenTraVac™ large-capacity (2600 kW to 14,000 kW) chillers, machines that are 10 percent more energy efficient than the next best chiller available in this tonnage, the Trane system keeps ambient tunnel temperatures at or around 25°C – more than sufficient for optimal indoor temperatures. Two of the chillers have been operational in Sangatte, France, since 2016, and the remaining units at Shakespeare Cliff, U.K., have been operational since late October 2017. 
"The Series E is part of our EcoWise portfolio of products designed to lower environmental impact with next-generation, low-GWP refrigerants and high-efficiency operation – consistent with our Climate Commitment – to introduce products that reduce greenhouse gas emissions," said Jose La Loggia, vice president and general manager of Trane in Europe. "These chillers have been successfully used in various applications across Europe and have helped our customers to achieve operational savings while lowering their environmental footprint, without compromising safety, reliability and performance."
Honeywell provides next generation refrigerant
Designed for centrifugal chillers like Trane's Series E, Honeywell's Solstice® zd, is a non-flammable refrigerant based on Honeywell's hydrofluoro-olefin (HFO) technology with a GWP of 1, which is 99.9 percent lower than any other solution in the market. Eurotunnel made a bold decision to switch from HCFC refrigerant, which is banned for sales in Europe, and go directly to the latest generation refrigerant, HFO. 
And the results speak for themselves!
Photo provided by Getlink.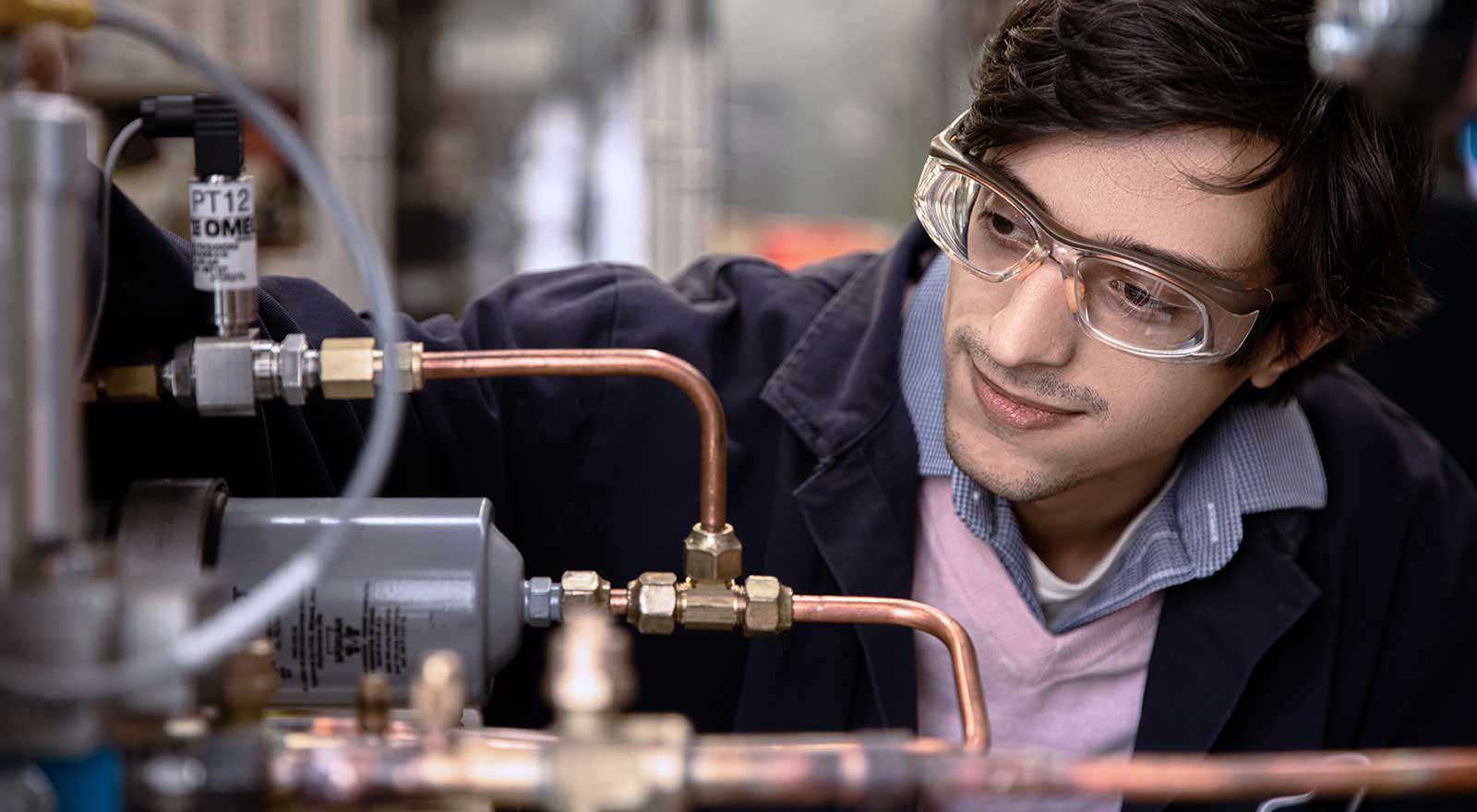 At Trane Technologies, our greatest assets are our people. That's why we're committed to doing the right thing — diversity, career growth, and opportunity for all.
At Trane Technologies, sustainability is the essential guiding principle for our business into the 21st century and beyond. Find out what that means to us, and our planet.