February 27, 2018
Our Foundation Sponsors STEM Project
A team of high school students in Irvine, California, are learning about careers in Science, Technology, Engineering and Math (STEM) through a hands-on project to send satellites into space, partly funded by our company. 
A CubeSat is a small, cube-shaped satellite, and high school students across six Irvine schools are working together to build one from scratch.
"When I first heard about this project, I wondered, 'can high school kids really build a satellite?'" said the engineering teacher and CubeSat mentor at Irvine High School. "They've gone above and beyond my expectations and shown that they're not afraid of taking that risk. They dove in and figured it out themselves – there is no manual for this, and it's not a kit."​
Funding from our company
The Irvine Unified School District is one of the best-rated school districts in California, yet it is one of the least-funded by state and federal governments. So the district gets help from nonprofit Irvine Public Schools Foundation, which pays for summer enrichment programs, instructional assistants, school nurses and music and science programs. And now, thanks in part to a grant from our company, the CubeSat program. One of our company's corporate social responsibility goals is to engage women in STEM-related activities to increase their career interest. About 38 percent of the students on the Irvine CubeSat team are young women.
Learning about the real world and STEM
Through the hands-on CubeSat project, students are learning much more than how to build a satellite from scratch, they're getting a feel for the different career areas in STEM, and a taste for the real world.
"Careers in engineering aren't just about crunching numbers, and my students are learning that there are other areas of engineering, such as systems engineering, where you see the big picture, or marketing. All different talents are needed. You can have a STEM career without the stereotypical role many people think an engineer plays," shared the engineering instructor.
Students are also learning how to organize themselves for success, how to work together as a team across the six high schools and how to lead or step back as necessary. They're consulting with astronauts, university professors and NASA officials; they're learning how to properly word an email and how to schedule a business meeting. And they're also learning about the frustration and disappointment often experienced in real life.
The students' first satellite launch was originally scheduled for December 2017 but was delayed due to a catastrophic failure at the launch site in India. Luckily the satellite wasn't caught up in that launch failure, but it delayed their own launch several times. The delay was a good opportunity for the students to see what the aerospace industry – and real life – can be like. Sometimes things don't fall into place; sometimes you fail, and you need to pick yourself up and try again.
The students' first CubeSat is expected to launch into orbit in March 2018. The students will complete their second satellite in March 2018. The Irvine CubeSat team was one of only two high schools to win a free launch from NASA in summer 2018. Once in orbit, the satellites will collect data and take photographs of stars and planets.
Getting students interested in STEM earlier
"It has been enlightening for me to sit back and watch the students take the lead on this project," she said. "We always talk about how few students are going into STEM careers, and ask ourselves how we'll get them interested in STEM. I think the answer is to expose them early on. I hope through this project many of my students go on to careers in STEM – the industry all around the world needs them."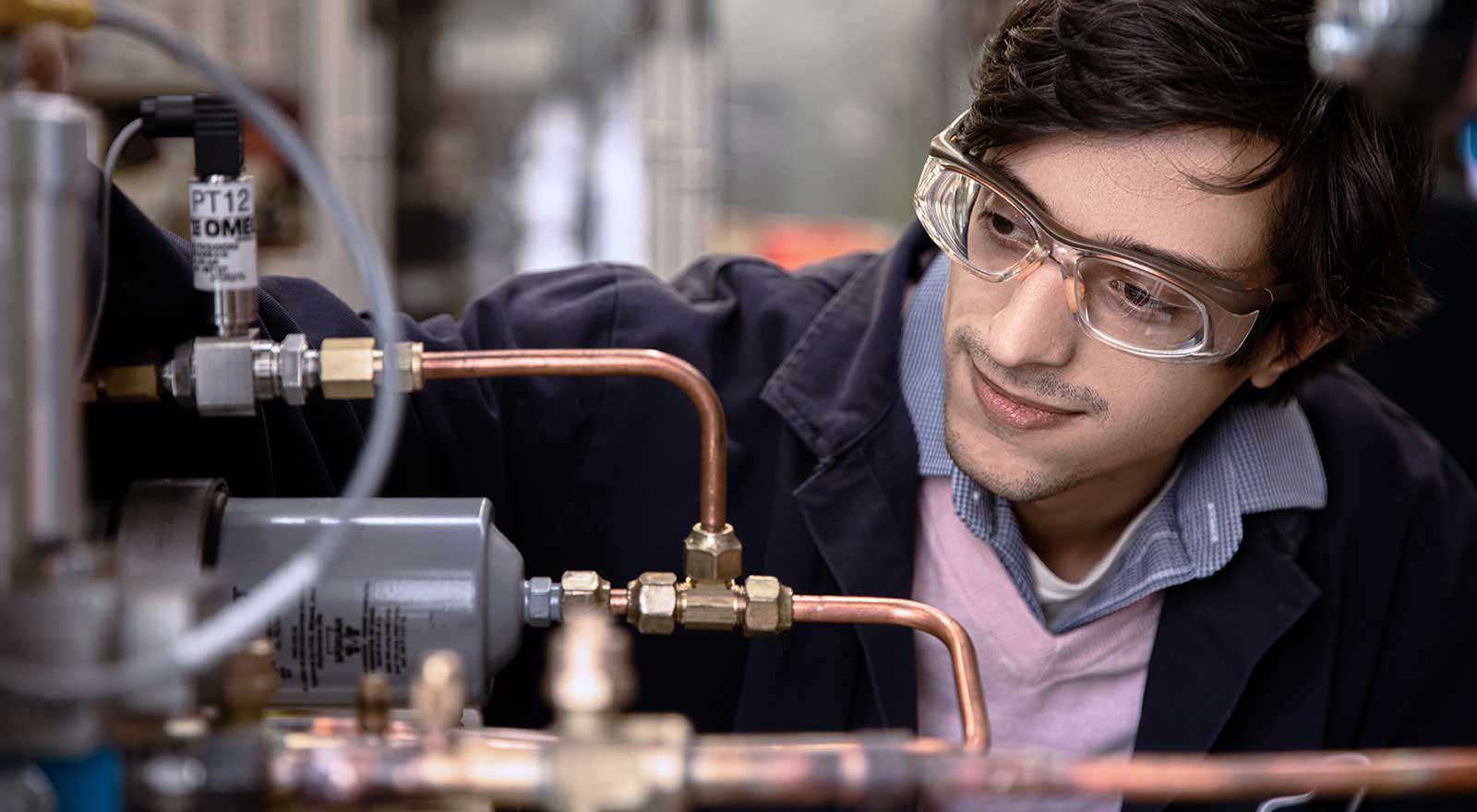 At Trane Technologies, our greatest assets are our people. That's why we're committed to doing the right thing — diversity, career growth, and opportunity for all.
At Trane Technologies, sustainability is the essential guiding principle for our business into the 21st century and beyond. Find out what that means to us, and our planet.