October 3, 2018
Duo Pursues STEM Careers
In the Davis household, STEM is a family affair. Katie Davis is vice president of Engineering Excellence in Davidson, North Carolina, and she grew up watching her father – a welder by trade and handy around the house – work on projects in the home.
"My dad would always let me tag along and help," Katie said. "I was really interested in how things worked and how I could make things better. I also loved math and science."
Well, big surprise, so does her college freshman daughter Anna Kate, who is studying biology and pre-veterinary science at Mount Saint Mary's University in Emmitsburg, Maryland. She hopes to attend vet school at North Carolina State after graduating with her bachelor's degree from Mount Saint Mary's.
In this interview we tap into this mother-daughter duo's family life and STEMspiration!
Q: Katie, who inspired you to choose a career in a STEM field?
I took a computer-aided design (CAD) course in high school, and one of my teachers was really involved in STEM education. He encouraged me to look at careers in engineering that would complement my passion for math and science.
Q: Anna Kate, what attracted you to STEM, and how did your mom inspire you to become interested in a STEM career?
Both of my parents work in STEM fields, and it really is a way of life at home. I've always been interested in science, and I love animals. Combining the two in a career is perfect for me.
I've had the opportunity to see my mom work in a STEM field and see her persevere during challenges along the way. As I watched her succeed in her career, she inspired me to believe I can do anything I set my heart and mind on.
Q: Katie, what advice have you given to Anna Kate on education and career choice?
My advice to Anna Kate has always been to follow her passion. Recognizing her love for animals and science early on, I encouraged her to keep an open mind as she approached high school and college and to build on what she loves and is strong in.
It wasn't difficult to sell a career in STEM to Anna Kate because her father and I are both scientists. She has seen how rewarding STEM careers can be.
Q: Anna Kate, how did your mom influence your choice to pursue a career as a veterinarian?
My mom let me pursue my love for dogs by allowing me to participate in dog rescue. During my senior year of high school I got a Siberian husky named Maya, and taking care of and training her really drove my interest. My mom encouraged me to follow my passions and was 100 percent supportive.
My parents have a great love for animals, and we've had everything from fish to dogs at any one time. As a family, we have never been without dogs in our lives. When I got involved with dog rescue, I really just wanted to help dogs be happy and healthy. That's when I realized a career helping animals would be perfect for me.
Q: Katie, what drives your passion to inspire young women to pursue careers in STEM fields? What has it been like mentoring your daughter?
I have had many mentors, teachers and coaches throughout my career, and I see it as my duty to pay it forward to other women who want to achieve success in STEM. I'm always happy to lend an ear, give encouragement and provide advice – usually learned from my own challenges.
Mentoring Anna Kate has been such a rewarding experience for me. I've found that mentoring by example works much better than mentoring by words alone! Sometimes mom can seem bossy when she's really trying to coach! My actions spoke louder than my words.
Q: Anna Kate, you must be okay with the sight of blood if you want to become a veterinarian. Are you?
Yes, blood doesn't gross me out at all. But spit, however, is gross! LOL
Q: Katie, your grandmother was a Rosie the Riveter during World War II, working in electronics manufacturing. Which of her qualities do you admire the most?
My grandmother is awesome! She is almost 90 years old and she has a Facebook account; sets up her own computer, printer and tablet; and fixes most electronic things around her house. I most admire her spirit and curiosity. She lets nothing stand her in her way, and she uses her inquisitiveness to solve problems. She never gives up and she always sees the bright side in any situation. I could not ask for a better inspiration in such a sweet package! She is a firecracker.
Katie and Anna Kate's interview is part of our company's celebration of  Manufacturing Day on October 5, with the theme, Open Doors, Open Minds: Inspire the next generation of manufacturers.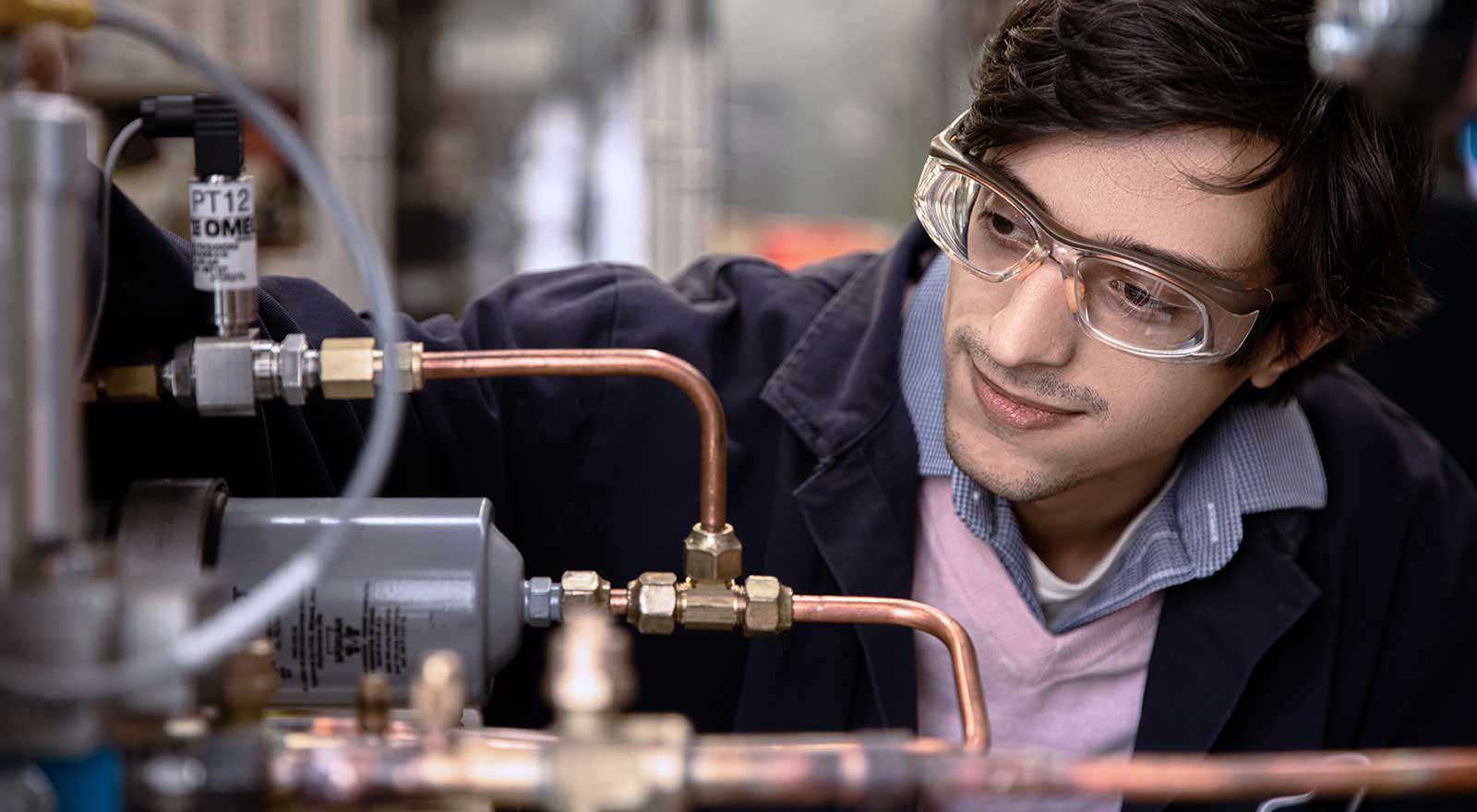 At Trane Technologies, our greatest assets are our people. That's why we're committed to doing the right thing — diversity, career growth, and opportunity for all.
At Trane Technologies, sustainability is the essential guiding principle for our business into the 21st century and beyond. Find out what that means to us, and our planet.