December 5, 2019
Big Achievements in the Big Apple
Among the towering skyscrapers and daily hustle and bustle of the Big Apple, one of New York City's most notable building owners, SL Green Realty Corp., is delivering high praise to Trane after engaging our teams in the installation of two energy efficient centrifugal chillers and 1.37MW of thermal energy storage at their iconic 11 Madison Avenue building.
"The future opportunities with Trane seem endless," said Ed Piccinich, chief operating officer, SL Green. "As we move towards a more sustainable future, I can't see us doing that without them."
The 11 Madison project demonstrated SL Green's outstanding commitment to best energy practices – and landed them a Trane Energy Efficiency Leader Award.
Thermal Energy – The Ins and Outs
The newly-implemented Thermal Battery™ cooling system behaves like a battery, charging CALMAC® thermal batteries when excess or inexpensive energy is available, and discharging when demand or price is high.
During peak cooling season, the thermal batteries produce more than 500,000 pounds of ice each night. The ice cools off the building during the day – significantly decreasing SL Green's carbon footprint, energy consumption and operating costs.
Strategic Partners = Successful Results
Through the ice battery installation, SL Green has lowered tenant energy cost by 10 percent, reduced energy and operating costs by more than $730,000 annually and decreased carbon emissions by 1.4 million pounds – the equivalent of taking more than 130 cars off the road or planting 188 acres of trees.
"Having Trane as a strategic partner – we knew this project would be a success," said Ed. "Our project at 11 Madison was our maiden voyage with Trane, and we've now asked them to partner with us at several other key development sites and buildings."
The Thermal Battery system also plays an integral role in helping SL Green reach its portfolio-wide sustainability goal of 30 percent reduction in greenhouse gas emissions by 2025, along with its commitments to New York State and New York City energy mandates of reducing greenhouse gas emissions 80 percent by 2050.
"The Energy Efficiency Leader Awards recognize businesses and institutions that demonstrate impactful contributions towards environmental sustainability," said Donny Simmons, president, Trane Commercial HVAC, North America, Europe, Middle East and Africa. "SL Green is a perfect fit; the smart energy practices at 11 Madison Avenue prove business and environmental goals can work hand in hand for a more sustainable future."
SL Green's and Trane's commitments to sustainability extend beyond energy efficient practices; the companies share similar goals focused on enhancing quality of life and climate action. SL Green is dedicated to transforming the built office environment to mitigate climate change, while Trane is meeting the challenge of climate change though bold 2030 Sustainability Commitments.
View the SL Green thermal storage system video case study.
View the SL Green Energy Efficiency Leader Award news release.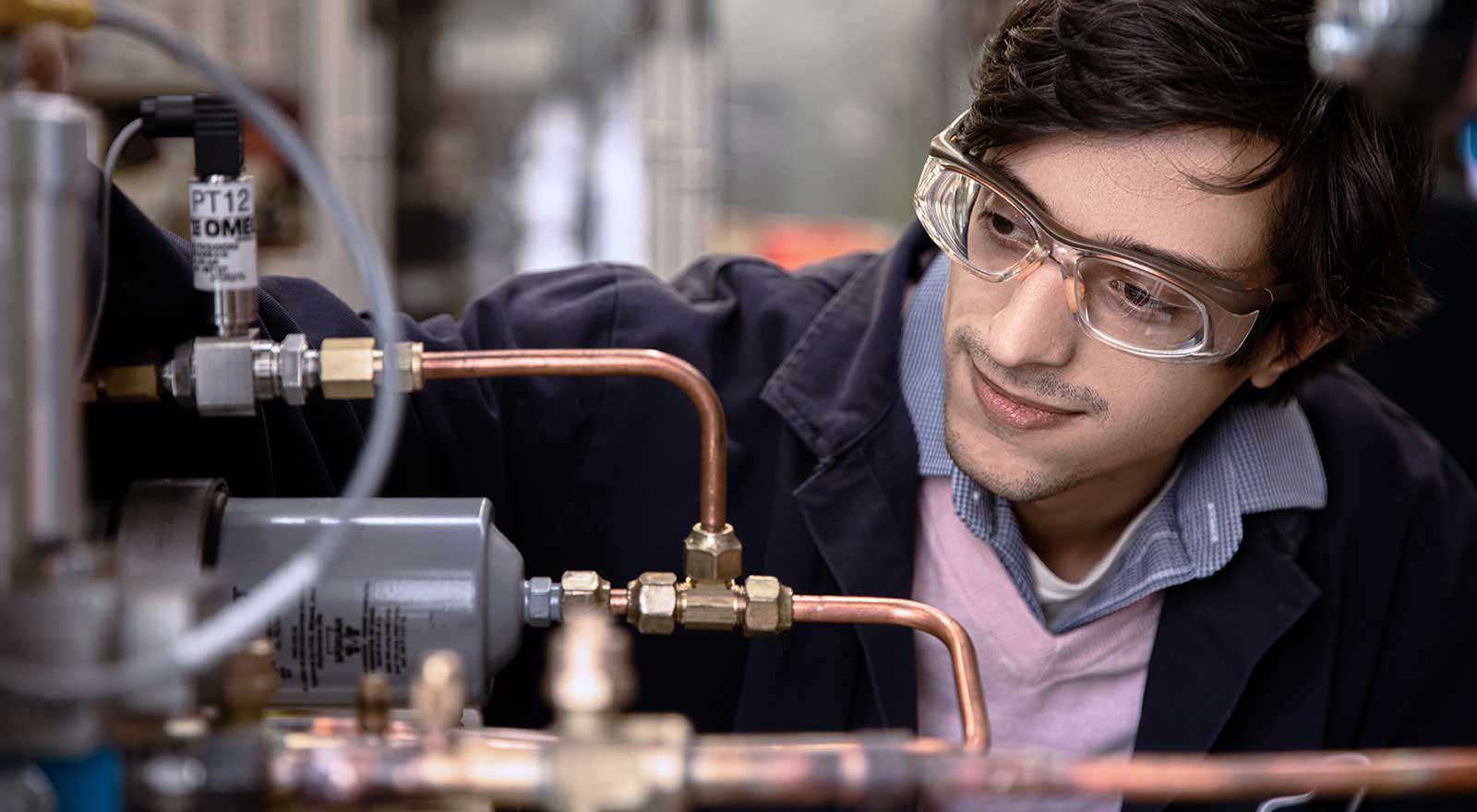 At Trane Technologies, our greatest assets are our people. That's why we're committed to doing the right thing — diversity, career growth, and opportunity for all.
At Trane Technologies, sustainability is the essential guiding principle for our business into the 21st century and beyond. Find out what that means to us, and our planet.