October 3, 2019
Trane's Danica Armstrong Loves Manufacturing
October 4 is Manufacturing Day, and Ingersoll Rand is inspiring the next generation of manufacturers with this spotlight on one of our inspirational plant production leaders. 
Danica Armstrong leads a team of 15 on a production line at the Trane plant in Columbia, South Carolina. And she loves working in manufacturing.
"My favorite part of my job is watching a finished unit come off the production line," Danica said. "There are so many steps to creating one. It starts off as sheet metal, but we bend it and fabricate it to perform different functions. Seeing the finished unit ready to be shipped off to a customer is satisfying. We did it; we achieved our goal – that is the most rewarding part."
A servant leader
Danica and her team make equipment used mostly in school buildings. As production team leader, her role is to support her team members and make sure they achieve their production targets. But really, she says, her role is to be a servant leader.
"I give my team members the support they need to succeed," Danica said. "I'm right there to physically help them. If they need a part, I'll go get it. I listen to them, and I really hear them. If I don't have an answer to their question, I'll get the answer. I want to be available for them so they don't feel like they're doing this work alone. Working together as a team, we can achieve much more than we can individually."
Get to Know Danica, in her own words:
What do you love about working in manufacturing? I like knowing that my work is helping someone – that a product I played a part in producing is making a difference. I also take pride in the products we make. I like to ask myself, "How would I feel if I received this item?" This makes me really get at it. I don't want anything subpar coming from me or my team.
What are the advantages of a career in manufacturing? I think there is job security in manufacturing – things always need to be made, even if it's not with the same company you work for now. Your expertise can be transferred to another department, location or field. There are always opportunities, it just depends on where you want to grow – wiring, painting, weatherization, fabrication – there are so many different avenues you can take. You can also go to tech school and get more training.
What advice do you have for people interested in a manufacturing career? Do your homework and know the background of the company you're interested in working for. That's what I did with Trane. So do your research, and if the company's values align with your personal values and core beliefs, go rock with that team.
Do you have a nickname at work? Everyone here unofficially nicknamed me Smiley. That's just who I am. It's easier to smile than to frown.
What is it like working for Trane? I love the family culture! There is positive reinforcement when you do well, coaching when you can do better, and the feeling of being heard. I feel appreciated for my work. The positivity is infectious – everyone cares about one another, and everyone knows my name. Even if they call me Smiley.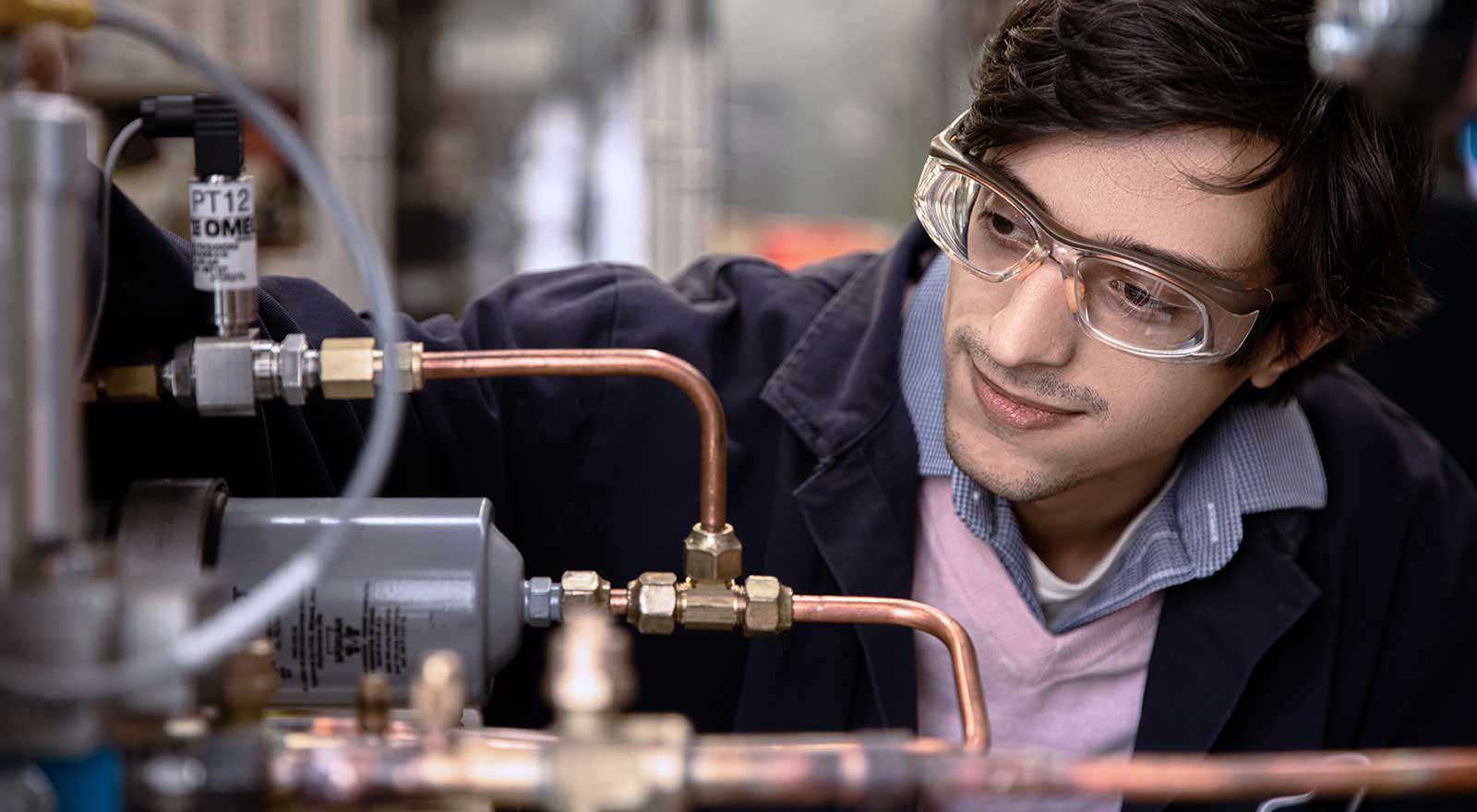 At Trane Technologies, our greatest assets are our people. That's why we're committed to doing the right thing — diversity, career growth, and opportunity for all.
At Trane Technologies, sustainability is the essential guiding principle for our business into the 21st century and beyond. Find out what that means to us, and our planet.