May 14, 2020
An Expanding Need in Healthcare
Since the outbreak of COVID-19, the world has experienced a growing focus on indoor air quality in buildings, especially in hospitals and other healthcare settings where the front-line fight was most intense.
"Sustainable, reliable and efficient climate control technologies and transport refrigeration matter more today than at any other time in recent history," said Mike Lamach, chairman and chief executive officer for Trane Technologies. "Society will increasingly depend on the latest technologies for airflow and filtration, controls and remote operation. As we serve these needs, strengthen infrastructure and increase efficiency and resiliency, we are improving health and safety for people, communities and the planet."  
Responding to urgent needs
When the calls began to come for help, we were ready with solutions and services that paved a pathway for a healthcare industry under extraordinary pressure to prepare for an unprecedented spike in demand.
In areas with specialized needs, such as isolation rooms and operating theaters, proper pressurization and airflow helped keep infections from spreading. Other healthcare facilities, such as research laboratories and pharmaceutical manufacturers, have relied on specialized climate solutions to meet strict standards in air quality.
Through both equipment rental options and permanent installations for climate and air quality control, we've supported emergency hospital expansions and temporary healthcare facilities – even tented facilities constructed in parking lots or parks.  
Meeting an expanding need for safety
"While there are still a lot of unknowns about how the virus that causes COVID-19 spreads, what we do know is that proper design, installation and maintenance of HVAC systems are key to maintaining healthier and more efficient built environments," said Dave Regnery, president and chief operating officer for Trane Technologies. "By ensuring proper air treatment, filtration, ventilation and decontamination, we're helping to keep people safe and comfortable in even the most challenging situations."
Technologies such as Trane Catalytic Air Cleaning systems include special filtration and UV light systems to remove pathogens and particulates from the air in healthcare facilities.
"Beyond healthcare, indoor air quality is increasingly in focus as communities begin to reopen and people return to offices and eventually places like movie theaters, gyms, and shopping centers," said Regnery. "It's important that buildings' mechanical systems are thoroughly checked and maintained after long periods of vacancy, with consideration to ventilation, airflow and humidity, to ensure healthy and efficient indoor environments."  
Remote monitoring and control systems enable building operators and technicians to monitor a building's HVAC systems around the clock, and technicians can diagnose and service issues that may impact efficient operation and air quality.
Safe, efficient transport for medicine
Even the slightest variance in temperature can compromise the integrity of life-saving medicine. Our communities need these critical supplies, so a reliable cold chain in transport is an important link.  
Thermo King® telematics for real-time intelligence on the status of refrigeration equipment help fleet managers make sure units are running properly and efficiently to maintain safety and quality of the shipment. From food to pharma, critical needs are served for customers who depend on reliable climate controlled solutions for transport of their precious cargo.
Further, the company offers special air filtration systems to improve air quality in vehicle passenger cabins for public transportation, such as buses as people begin to return to traditional routines.
Helping now. Building resiliency for the future
With new problems come new solutions. We're using this situation to apply our expertise to solutions now - while also imagining bold new ways to advance technology to make built environments and life-sustaining solutions even more responsive and resilient to changing customer and world needs.
Additional Information
There is strong evidence from The American Society of Heating, Refrigerating, and Air-Conditioning Engineers (ASHRAE) and other sources that HVAC technologies can mitigate the risk of exposure to infectious aerosols in built environments; however, the transmission and mitigation of COVID-19 in buildings is yet to be fully tested and confirmed.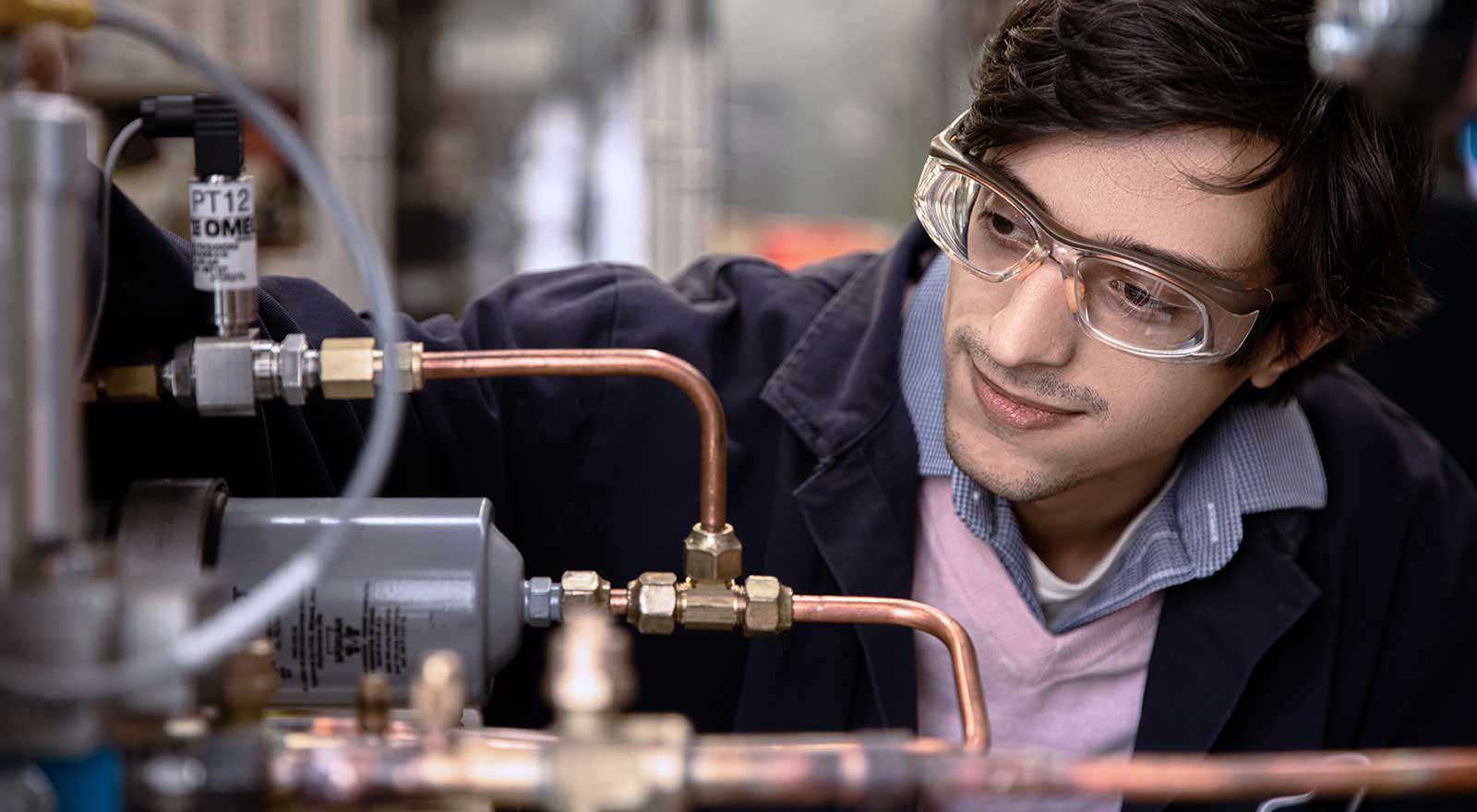 At Trane Technologies, our greatest assets are our people. That's why we're committed to doing the right thing — diversity, career growth, and opportunity for all.
At Trane Technologies, sustainability is the essential guiding principle for our business into the 21st century and beyond. Find out what that means to us, and our planet.