October 15, 2020
Leading By Example: Creating a Better World, One Project at a Time
Around the world, the greenhouse gases (GHGs) emitted from industrial businesses are the largest contributor to harmful contaminates which directly impact global warming. We know that greenhouse gases have serious effects on the overall health of people and our environment, contributing to climate change by trapping heat and increasing respiratory issues due to smog and air pollution. Extreme weather, food supply disruptions, and increased wildfires are just some of the more obvious effects of climate change in an ecosystem under siege from harmful emissions.  
With a purpose to boldly challenge what's possible for a sustainable world, we realize we must lead by example in our own operations to change the world around us. At Trane Technologies, our commitment to sustainable and responsible business affects everything that we do. That's why we're reworking and converting our supply chain and operations to have a restorative impact on the environment, and our bold 2030 sustainability commitments push us to challenge current norms in favor of realizing a new, better world.
Advancing Our Cause
Earlier this year, Thermo King by Trane Technologies launched the new Advancer trailer refrigeration unit in the European market, and the unit was recently awarded first place in the "Smart Trailer" category of the 2021 Trailer Innovation Awards. Not only does Advancer deliver superior performance for our customers, it pushes us forward to deliver on the bold sustainability commitments we've set.
Advancer units are manufactured in our plant located in Galway, Ireland, a facility regarded as a pioneer of sustainable manufacturing practices. The site was one of the first in Trane Technologies to send zero waste-to-landfill and has implemented vital water harvesting practices to reduce water use – with the goal of becoming net positive in water use. When it came time to design Advancer, the team was diligent about designing the product itself for more efficient manufacturing to reduce energy use, move the needle toward carbon neutral production and source as much renewable energy as possible. 
Now fully operational, the production line for Advancer uses 65 percent less energy to produce than previous trailer units. Some of the key changes that created these efficiencies include reduced time to build each unit, a smaller manufacturing footprint and more electrical testing instead of diesel testing.
In addition to reduced overall energy use, the energy that is used to manufacture the Advancer units is more sustainable. Advancer is manufactured in the Galway plant on a 100 percent carbon neutral manufacturing footprint, and 65 percent of the energy consumed to manufacture the product is from renewable sources.
Progress Continues
The team continues to look for opportunities to create efficiencies within the manufacturing process, with a goal to deliver a production line that is 100 percent carbon neutral and 100 percent renewable energy by July 2021.
The power to change our industry, and our world, begins with us. No matter what the challenge, we're committed to doing what's right and creating a better planet for us all.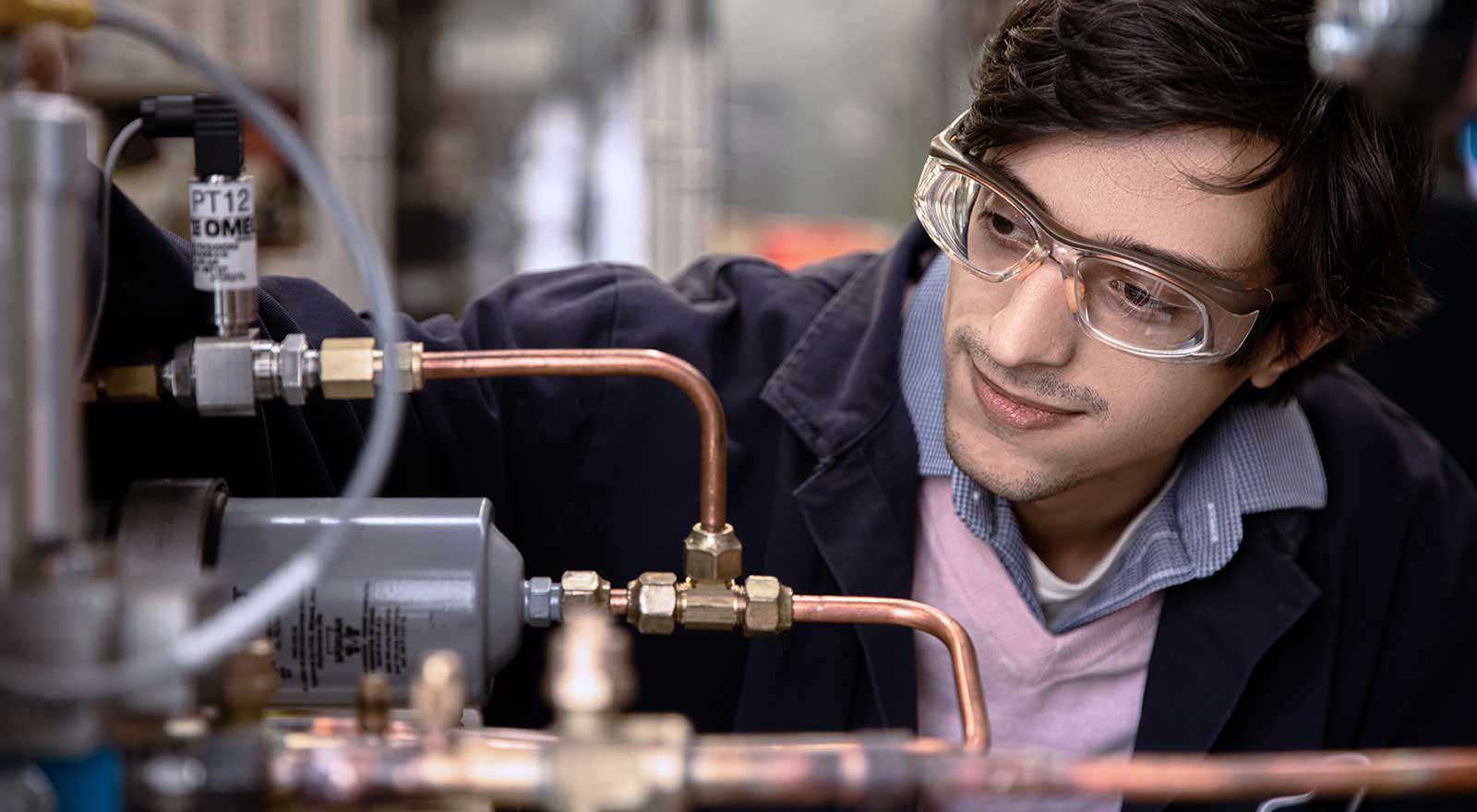 At Trane Technologies, our greatest assets are our people. That's why we're committed to doing the right thing — diversity, career growth, and opportunity for all.
At Trane Technologies, sustainability is the essential guiding principle for our business into the 21st century and beyond. Find out what that means to us, and our planet.