September 11, 2020
Home Delivery Market on the Move
The home delivery market segment has proven to be a very different animal through the years – and it's fast growing into an entirely new species. The global grocery delivery market is nearly $860 billion (think InstaCart or Amazon), and is expected to grow by 15% in the U.S. alone by 2022. And don't forget about the home pharmaceutical delivery market, which is projected to top $191M globally by 2027.
"As a seasoned refrigerated equipment partner, we have long supported the evolving home delivery market, a market traditionally seen in larger cities due to dense populations," said Scott Bates, Thermo King Americas product management & marketing leader.
Traditionally, the greatest challenge within the home delivery market was identifying the customers and business owners who needed some sort of refrigerated vehicle to safely transport their online groceries, biscuits or milk, but didn't know where to turn.
"This is an ever-changing market that is now touching suburbia and rural areas, and is bringing a gamut of players to the table including large grocery chains, mom and pop business owners and everything in between," said Scott.
A changing world
The market is evolving fast, particularly in the past six months as home deliveries of all kinds have become an easy way to social distance, receive home essentials, or support a favorite restaurant that had to stop indoor dining. What started out as 'nice to have' for a smaller customer base consisting of mostly millennials has turned into a growing demand for the conveniences and 'must-haves' for all ages and demographics.
And while the attraction of home delivery grows worldwide, so does the microscope aimed at the changing landscape. "As meal kit deliveries grow, so do food safety risks," said Paul Kroes, Thermo King Americas strategic insights leader. "A Rutgers-Tennessee State University study showed that many products are left outside for eight or more hours before being opened and refrigerated, citing serious concerns about pathogens, packaging, labeling and cold chain integrity.
"While some companies are using dry ice or gel packing to maintain surface temps, studies are showing that it is not enough to retain safe consumption parameters. And many shippers and meal kit companies specifically disclaim responsibility for the integrity of perishable products."
Product security and temperature control has always been a concern when it comes to pharmaceutical transport but as home deliveries of medications become more popular, the concern grows. With many medications stating 'store at room temperature' or 'keep refrigerated,' how long can they sit on a doorstep before product degradation occurs?
That is exactly the type of question our team is asking. Through the years, Thermo King has been an active participant in food and pharmaceutical safety education – teaching customers how to mitigate risks in the cold chain. The many new players participating in the fast-growing home delivery market have much to learn.
Our more than 80 years of experience in refrigerated transport, and our global network of service dealers, can add value.
Real solutions
Thermo King is able to deliver that value to business owners throughout a growing portfolio of vehicle-powered and self-powered refrigeration units. The units come in different sizes and cooling capacities to fit various home delivery needs and business models, including some electric options, some of which are already in action in Europe. Value is extended through ConnectedSuite™ telematics solutions, which can provide security, load tracking and temperature monitoring 24/7. And the even greater value can be achieved in aftermarket products such as refrigerated containers that can prevent product tampering, door switches, product temperature probes, fuel sensors and ThermoLite™ solar panels that offer greater fuel efficiency and protects battery life. Fueling it all - a vast network of authorized dealers who are committed to one thing – keeping customers – and your next meal -on the road.
Related News
Thermo King E-200 Electric Units Bring New Operational and Sustainability Value to MatHem.se Online Grocery Store in Sweden
Transporting Hot Little Biscuits, Thermo King Style
Thermo King customer's milk delivery business experienced 500% growth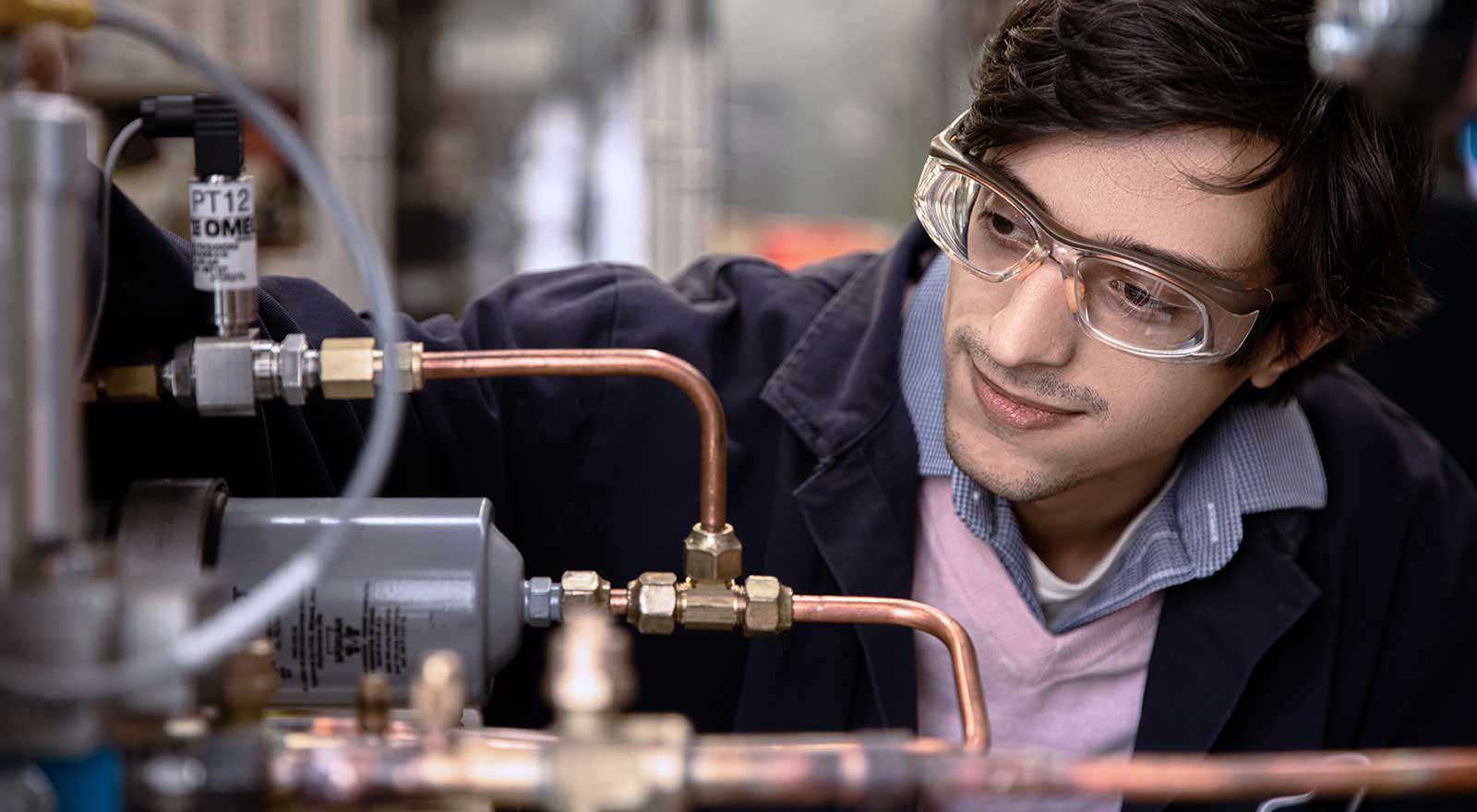 At Trane Technologies, our greatest assets are our people. That's why we're committed to doing the right thing — diversity, career growth, and opportunity for all.
At Trane Technologies, sustainability is the essential guiding principle for our business into the 21st century and beyond. Find out what that means to us, and our planet.