June 18, 2020
Introducing: Advancer, Thermo King EMEA's All-New Trailer Refrigeration Unit
The new product features innovations never before seen on the market, and offers significant performance and sustainability improvements over previous trailer refrigeration units.
Advancer will be used to precisely control the temperature of goods while they are in transit in semi-truck trailers throughout Europe. The unit offers an all-new design architecture that creates a bold new standard for performance, temperature control and fleet connectivity.
"At Thermo King, we understand that with being a leader comes the responsibility to advance the technology and capability for refrigerated transport. Since we started the industry over 80 years ago, we have been innovating to meet and exceed customer needs, improve efficiency and reduce the environmental footprint of our products," said Francesco Incalza, president of Thermo King Europe, Middle East and Africa. "Today, Advancer adds another milestone to our history. By introducing this completely redesigned trailer platform, we are challenging what is possible in our industry. This is our vision for the future of trailer refrigeration, and this future is now here for our customers."
Delivering Superior Performance for Our Customers
The performance delivered by Advancer is unrivalled, featuring ground breaking temperature control, superior load protection and unmatched fuel efficiency. Combined, these capabilities deliver greater operational flexibility, while helping customers achieve significant improvements in fleet uptime and total cost of ownership.
Unit field trials were conducted in real life conditions with comparison tests against both Thermo King's predecessor unit and competitive refrigeration units showing that Advancer is up to 40 percent quicker to pull down and up to 30 percent more fuel-efficient than the market average.
"Our field trial units travelled over 1 million kilometres across different climate zones and counted tens of thousands of running hours in diesel and electric modes," said David O'Gorman, senior product manager, Thermo King. "They have crossed deserts, operated at high altitudes, travelled on ferries to cross the seas and on trains for intermodal operations. Throughout the tests, the Advancer units proved to be trouble free."
The new architecture incorporates the expectations of customers that were gathered in detail and factored into the design from the outset, along with decades of Thermo King's knowledge and experience.
Advancing Our Sustainability Commitments
Not only does Advancer deliver performance for our customers, but it also proudly pushes us forward on the sustainability commitments of Trane Technologies.
On-the-road and in-use, the new product results in a 30 percent reduction of carbon dioxide (CO2) emissions compared to previous units – contributing significantly to the Trane Technologies' Gigaton Challenge.
And it doesn't stop there. Advancer also provides sustainability gains in production – the manufacturing process for the product uses 60 percent less energy than our current trailer units.
All combined and converted into numbers of trees planted, this means 50 trees planted for every unit every year.
Learn more about this disruptive new product at TKAdvancer.com, or read the full press release.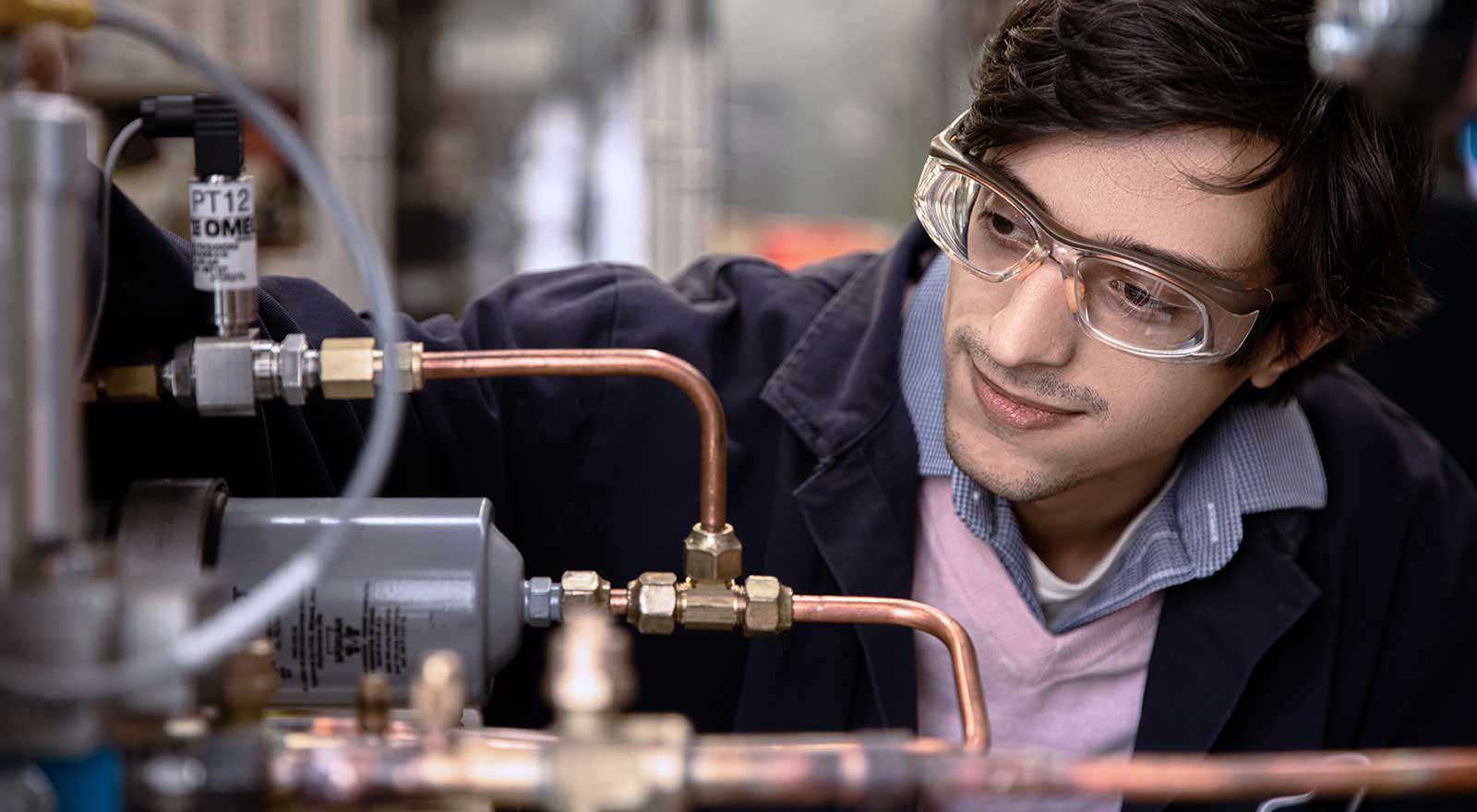 At Trane Technologies, our greatest assets are our people. That's why we're committed to doing the right thing — diversity, career growth, and opportunity for all.
At Trane Technologies, sustainability is the essential guiding principle for our business into the 21st century and beyond. Find out what that means to us, and our planet.