July 29, 2020
People Helping People
Pictured: Jared Penton, Trane Technologies materials manager, with his family
In 2018 when Trane Technologies' employee Jared Penton saw the Florida weather service report a scary and uncertain forecast, he knew things would likely get bad before they got better. What wasn't clear was just how bad. Even as the hurricane approached, preparing emotionally and financially was secondary for Jared. Taking care of his family's safety was first on this dad's mind.

"After Hurricane Michael hit, my family evacuated for nearly three weeks. In addition to the unexpected costs, we struggled with the uncertainty of not knowing what shape our house would be in when we returned," Jared shared. "I reached out to the Helping Hand Fund for help with the unplanned expenses."
Fortunately, the endless generosity of the Trane Technologies' community of employees was a source Jared could depend on. Created in the fall of 2017, the Trane Technologies Helping Hand Fund was launched as an employee-funded program to provide financial aid to coworkers facing unexpected hardship. Since inception, the fund has helped thousands of employees with donations made by caring colleagues.
"Getting these additional funds at our time of need was a big help. Because the Helping Hand Fund is funded by employees for employees, it was important to me to also give to the fund when our family was able, helping another coworker in need in the future," explains Jared, describing his experience.
Leading by example
Jared is not alone in his spirit of giving back. When it became evident that COVID-19 was creating a significant burden on employees as work hours were reduced to implement safety protocols, and unexpected expenses were more common, like caring for sick family members, Chairman and CEO Mike Lamach stepped up with a $500,000 contribution to the Fund and an offer to match anything up to that mark and beyond. It's a leadership example he has set a few times before after major storms and rebuilding efforts.
Building on Mike's lead, significant contributions from the Enterprise and Business Leadership team, the Board of Directors and thousands of team members around the world, have helped generate nearly $2 million in financial support for over 1300 employee recipients since inception. And as grants are made, employees continue to give even more – digging deep through creative fundraising campaigns and multiple personal donations. 
[pictured: CEO Mike Lamach and CFO Chris Kuehn give their time and momentum to a creative Helping Hand Egg Race Fundraiser: "Egg on the Enterprise Leadership Team".] 

The James Lane Allen quote sums up what we know well: "adversity doesn't create character, it reveals it." At Trane Technologies, we are proud of our people and their uplifting character in these uncertain times.
Helping Hand Fund – by the numbers
Started: Fall of 2017
Total Grants Awarded: 1,357
Total Funds Awarded: $2.3M
Learn more about the Helping Hand Fund or donate now.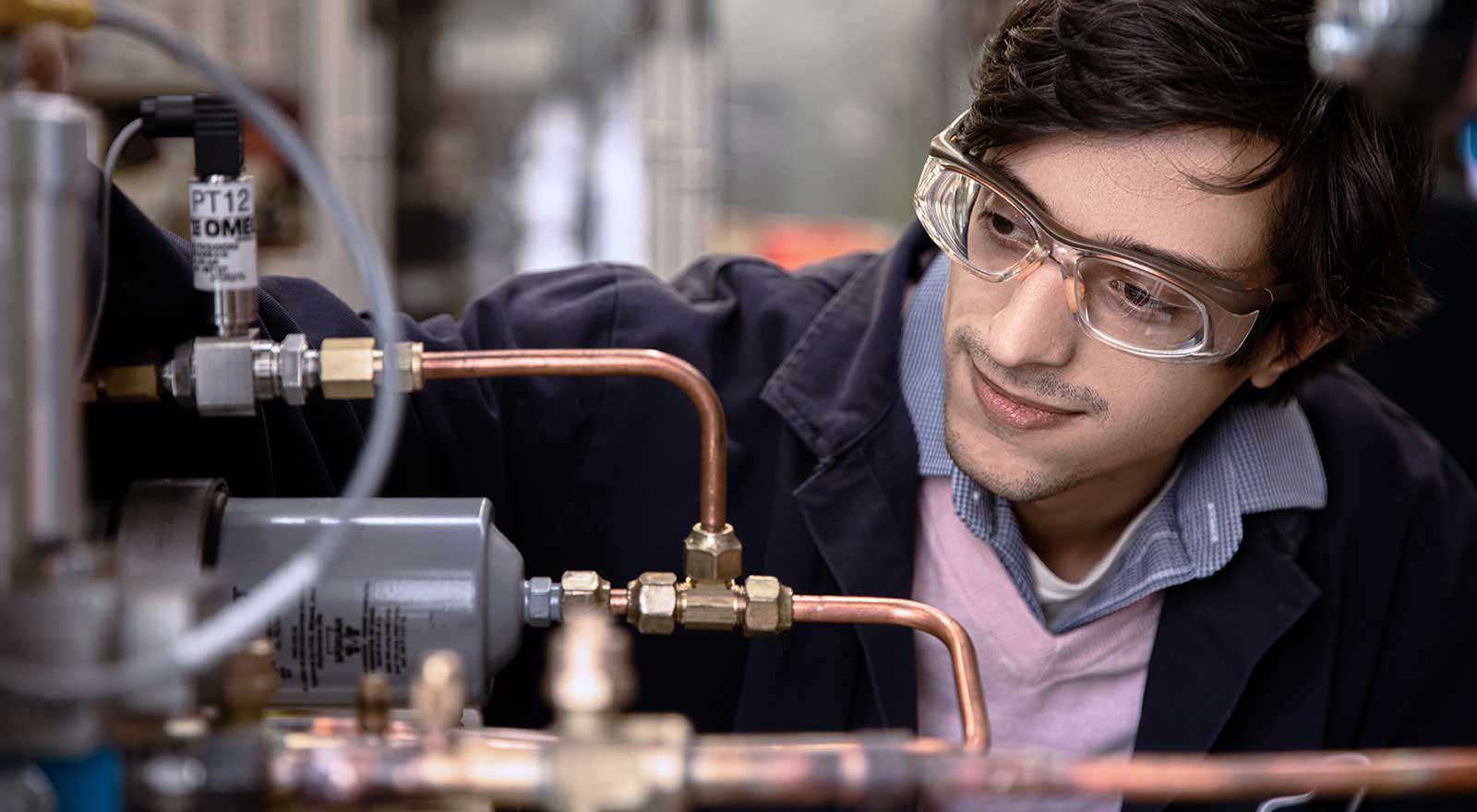 At Trane Technologies, our greatest assets are our people. That's why we're committed to doing the right thing — diversity, career growth, and opportunity for all.
At Trane Technologies, sustainability is the essential guiding principle for our business into the 21st century and beyond. Find out what that means to us, and our planet.