October 9, 2020
Trane Technologies Wins Manufacturing Leadership Awards
Trane Technologies won two Manufacturing Leadership Awards from the Manufacturing Leadership Council, a division of the National Association of Manufacturers (NAM).
The awards recognize world-class manufacturers for their outstanding achievements shaping the future of global manufacturing. As a Manufacturing Leadership Award winner, Trane Technologies stands out as a leader among an elite group of companies driving manufacturing's digital transformation.
Helping engineers return to work after a break
Our ReLaunch program won an award in the Talent Management Leadership category. Relaunch is a 12-week, paid professional returnship opportunity for engineers who have stepped away from their careers and are ready to put their technical skills back to work for a company that values their experience, knowledge and perspective. Trane Technologies' Engineering Leadership team designed the program to address a recruiting challenge – finding diverse candidates for mid-career engineering positions.
In its first year, ReLaunch attracted 10 returning professionals, leading to eight permanent hires at the end of the 12 weeks. While participation in the program isn't limited to women, the eight permanent hires who joined us in 2019 are women, helping us achieve our goal of increasing the representation of women in our company's engineering ranks. Further, electrical engineering roles seem to be the hardest to fill, and a majority of our ReLaunch hires happen to be electrical engineers.
Dramatically reducing greenhouse gas emissions
Trane Technologies' second award is in the Sustainability Leadership category for achieving our commitment to reduce greenhouse gas (GHG) emissions in our operations by 35% by 2020. We achieved this milestone by focusing our efforts in four areas:
Reducing energy usage in our facilities with LED lighting, upgraded HVAC equipment and controls, new start-up and shut-down procedures and more.


Upgrading our fleet with hybrid vehicles and choosing vehicles with better gas mileage when hybrid wasn't feasible.


Optimizing our refrigerant charging systems to reduce refrigerant leaks during storage, use and recovery.


Investing in renewable energy through solar installations at three of our manufacturing facilities – in Trenton, New Jersey; Columbia, South Carolina; and Taicang, China; and a power purchase agreement with a wind farm in Texas.
Through these efforts, we increased our energy efficiency by 15.6%, decreased our energy use by 109,000 million British thermal units, and reduced our electricity consumption by 22,000 megawatt-hours – the equivalent of avoiding burning 26 million pounds of coal.
With this goal achieved, we're now working toward our 2030 Commitments.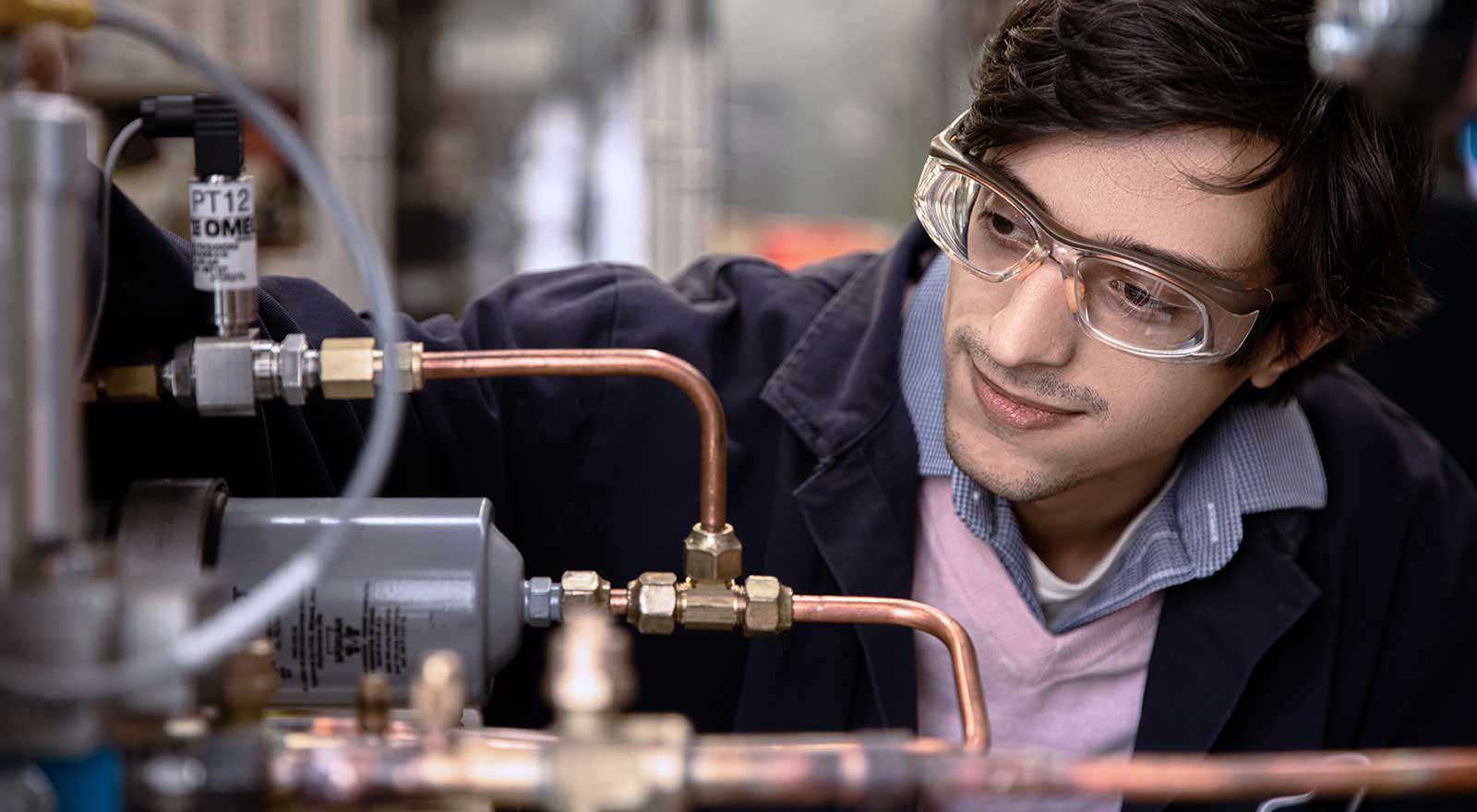 At Trane Technologies, our greatest assets are our people. That's why we're committed to doing the right thing — diversity, career growth, and opportunity for all.
At Trane Technologies, sustainability is the essential guiding principle for our business into the 21st century and beyond. Find out what that means to us, and our planet.