November 5, 2020
Trane Technologies Volunteers Deliver Care, Give Back to the Elderly in China
Helping seniors enjoy health and quality of life
As part of Trane Technologies' 2030 commitments, we're creating new possibilities and a better world for our people and our communities. We're addressing systemic challenges in underrepresented communities where we operate and serve—such as in China, where, by the end of 2019, 18 percent of the population was age 60 and older—reaching nearly 254 million people, according to the National Bureau of Statistics of China.
It's estimated that by around 2050, the elderly population in China will reach 487 million, accounting for nearly 35 percent of China's total population. With the largest elderly population in the world, China faces a series of social problems affecting households, governments and society.
Creating opportunity for all
To help alleviate the social problems of China's aging society, Trane Technologies launched the Elderly Care Program in 2017 with a mission: To provide the elderly with companionship and care, and enhance their quality of life and happiness by leveraging the strengths of our people, our company's resources and advancements in technology.
Volunteer opportunities that make a difference
The program has since organized 68 volunteer activities for Trane Technologies employees, bringing care and companionship to more than 4,500 elderly people in the community.
As part of the program:
We partnered with Beijing Horizon Corporate Volunteer Consultancy to hold an elderly care forum for governments and non-government organizations (NGOs) to discuss to help the aging population.


We launched the Elderly Care Volunteer Service Innovation Contest with Guangzhou Zhikun Charity Foundation to explore new ideas and new models of elderly care solutions.


We donated Trane HVAC systems worth more than 1.7 million yuan to Shanghai Lanyue Elderly Apartment Complex to create a more comfortable living environment, and hosted healthy activities, such as hiking, to foster intergenerational connection between younger citizens and the elderly.
Innovation contest spurs new ideas
In June, Trane Technologies kicked off the 2020 Elderly Care Volunteer Service Innovation Contest in China for the second consecutive year. The five-month event selects high-quality elderly care innovation projects and provides funding support for implementing ten winning projects that benefit seniors in the community.
"The winning projects focus on physical health, cultural life and spiritual care to meet some practical needs of the elderly during the epidemic," said Xu Benliang, Director of Shanghai Zhuoyue Public Welfare Evaluation Center and an expert in public welfare and philanthropy. "We hope more people can be engaged and participate in elderly care volunteerism through these Trane Technologies projects and further increase the sense of well-being of the elderly."
"Under the new normal during the coronavirus pandemic, the importance of healthy elderly care has become more prominent," said Daniel Deng, Trane Technologies' vice president of Corporate Affairs and Communications, Asia Pacific. "We are leveraging the contest to provide a platform for outstanding public welfare organizations and groups to discover more innovative elderly care volunteer service programs. We will also provide direct funding for the program implementation, thereby supporting the elderly care industry to develop in a healthy and sustainable way while benefiting more elderly in the community."
Annual elderly care volunteer activity
In September, Trane Technologies in China launched its annual elderly care volunteer activity, with help from employees and the public. Ninety-nine groups of volunteers hand painted reusable canvas bags with the Trane Technologies logo. Teenage volunteers from Hongyi Social Work Service Center – one of the winners from the Innovation Contest – also made another 99 gifts. These gifts and reusable canvas bags were donated to the elderly in nursing homes on October 25, the day of the Double Ninth Festival in China, carrying wishes of happiness and longevity.
Trane Technologies plans to hold the elderly care forum again in 2021 to continue facilitating high-level dialogue and provide suggestions on how we can all work together to make a difference for the people of China.
"We hope more people can be engaged and participate in elderly care volunteerism through these Trane Technologies projects and further increase the sense of well-being of the elderly."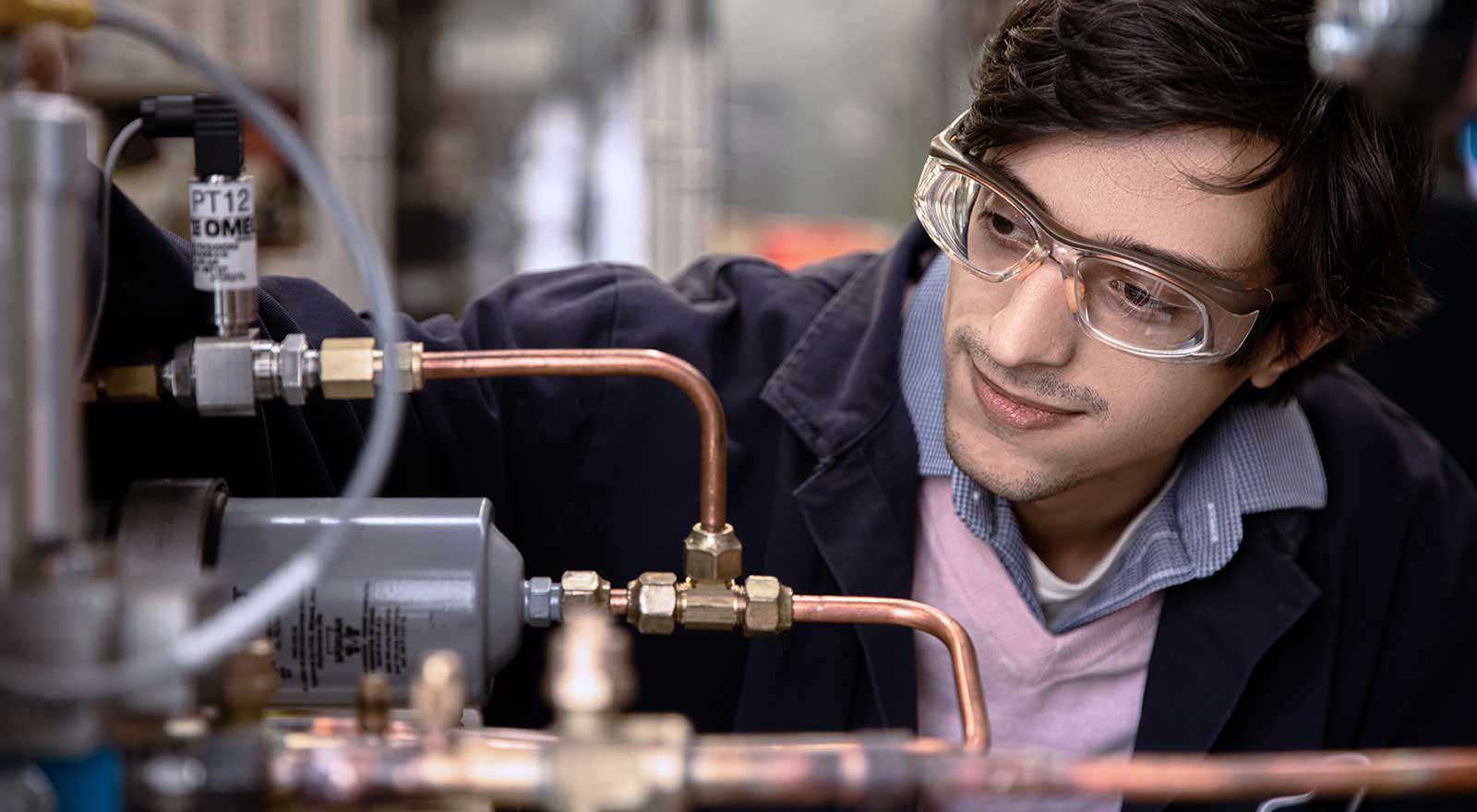 At Trane Technologies, our greatest assets are our people. That's why we're committed to doing the right thing — diversity, career growth, and opportunity for all.
At Trane Technologies, sustainability is the essential guiding principle for our business into the 21st century and beyond. Find out what that means to us, and our planet.