March 29, 2018
Trane Joins the Race to Zero Competition
Trane, a leading global provider of indoor comfort solutions and services, will join other industry experts as a sponsor of the fifth annual U.S. Department of Energy Race to Zero Student Design Competition (Race to Zero).
The event inspires students from 40 teams, representing 35 collegiate institutions, to become the next generation of building science professionals through a design challenge of zero energy ready buildings; high-performance buildings that are so energy-efficient that a renewable energy system – such as solar panels – can offset most to all of its annual energy consumption. 
"Race to Zero inspires innovation and sustainable design in future building industry professionals and allows students to gain hands-on, real-world experience in this field," said W. Scott Tew, executive director, Center for Energy Efficiency & Sustainability (CEES).
Future engineers, architects, and construction managers will demonstrate their knowledge of building science principles to design cost-effective, market ready homes and buildings and compete with fellow students in five contests:
·        Suburban single-family
·        Urban single-family
·        Attach housing (two-to-six unit duplex or townhouse)
·        Small multifamily (three or fewer stories)
·        Elementary School (new commercial building design contest for 2018)
John Bailey, furnace engineering manager, Residential HVAC and Supply, will serve as a juror for the Small Multifamily contest. At Trane, Bailey focuses on design, development and testing of gas furnaces for residential application, and will also draw on his experience as a refrigeration systems design engineer. Additionally, Mick Schwedler, applications engineer and strategic industry relations manager, commercial HVAC, presented to student teams on effective use of the Advanced Energy Design Guide for Zero Energy K-12 Schools during an educational session for student teams prior to their design submissions.
Each contest has eight finalist teams who submit final reports and designs to their assigned juror prior to the event on April 20-22 at the National Renewable Energy Laboratory (NREL) main campus in Golden, Colorado. To determine the winners, jurors evaluate each entry after watching in-person student presentations.
Race to Zero is a way for students from all over the U.S. to connect, share educational experiences and collaborate, as well as learn about career experience and opportunities from thought leaders in the green building industry.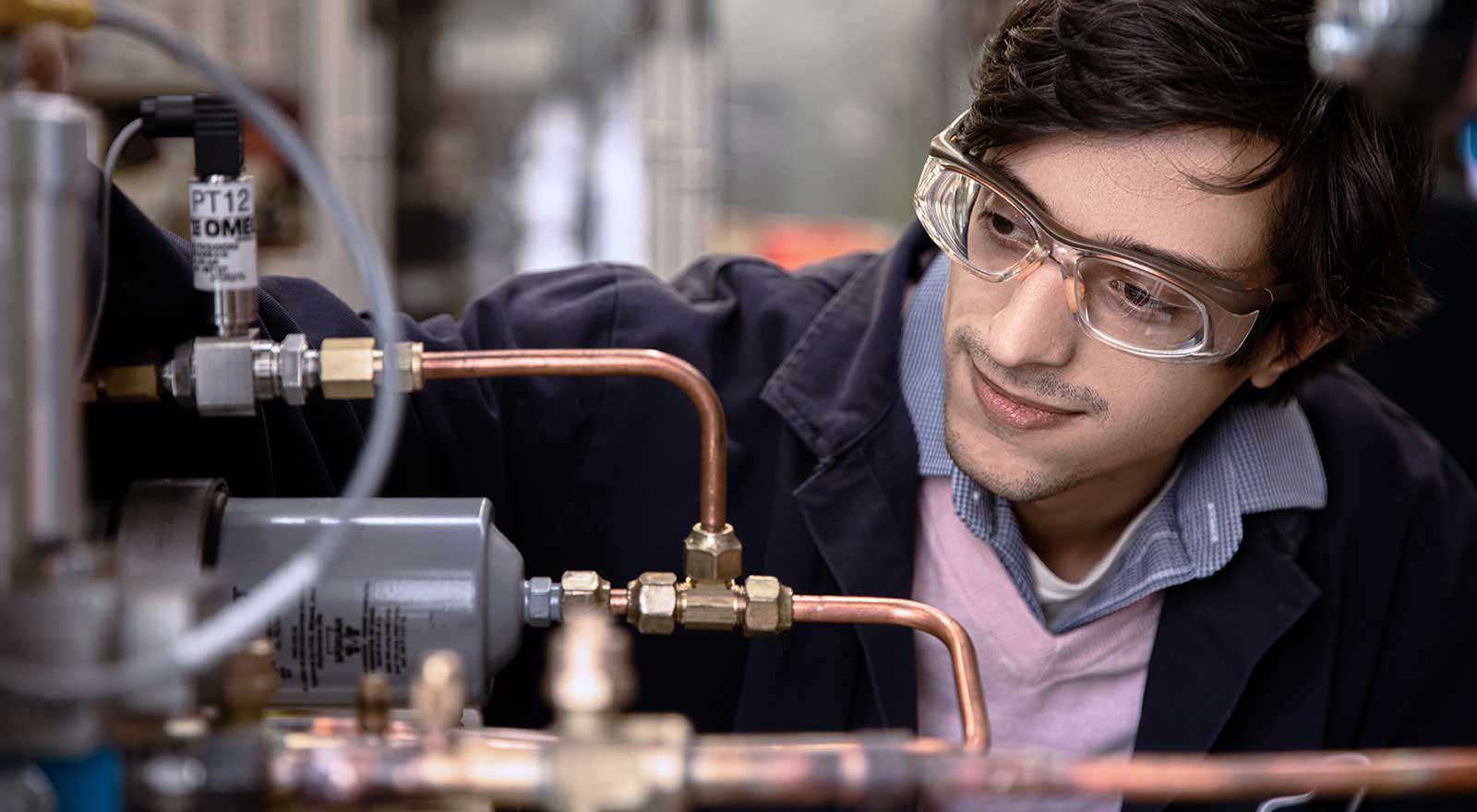 At Trane Technologies, our greatest assets are our people. That's why we're committed to doing the right thing — diversity, career growth, and opportunity for all.
At Trane Technologies, sustainability is the essential guiding principle for our business into the 21st century and beyond. Find out what that means to us, and our planet.