March 21, 2019
Our Journey to 2020: Sustainability Targets
The world's sustainability challenges in 2013 presented our company with an opportunity of monumental proportions. Climate change was coming into global focus with a majority of countries committing to The Paris Agreement. In many countries renewable energy reached cost parity with fossil fuels. Companies were first initiating work within their supply bases to address environmental, social and governance (ESG) challenges. Diversity and inclusion became a global imperative, while positive community impact became a central need for companies. And investors increasingly evaluated ESG characteristics of the companies they invested in.
Against this backdrop, our company publicly committed to making business, social and environmental sustainability core to how we operate the company, serve customers and engage employees. We identified company-wide categories in our operations and supply chain, with customers and the products and services we offer, and for our own people and communities where we live and work:
·     Operating ethically and transparently
·     Cultivating a sustainable and innovative supply chain
·     Optimizing natural resources in our operations
·     Innovating to deliver optimal economic and performance value over product                  lifecycle
·     Building a winning culture that is values-based and inclusive
·     Creating shared value by putting more back into society than we take out
To reshape the way we work by 2020, we set specific, ambitious targets in each of these categories, and are on track to achieve all of them before the end of 2019.

Our bold Climate Commitment
One of the most visible parts of our 2020 sustainability targets was our Climate Commitment that we announced as our pledge to helping solve the planet's unsustainable demand for energy resources. It was our response to the United Nations' worldwide climate challenge, issued to the private sector in 2013.
Since then, we've worked hard to deliver on our Commitment, manufacturing more eco-friendly products and using less energy than we did in 2013. We have:
·     Avoided 21 million metric tons of our customers' CO2e, which is the equivalent of          avoiding 3.7 coal-fired power plants
·     Reduced our own operational emissions by 45 percent, which achieved our                      Climate Commitment for operations two years early
·     Reduced energy intensity by 22 percent
"In 2013 we made a choice to be a sustainability leader, starting with our Climate Commitment," said Paul Camuti, our company's senior vice president – Innovation and chief technology officer. "By the numbers it's been an incredible story, but what's most exciting is that now when we evaluate a proposed course of action, we do it through a sustainability lens which reflects the strategy and vision of our company. We ask ourselves, 'Is it an energy- and resource-efficient solution that creates value for our customers? Will it reduce our environmental impact as an organization? Will it contribute to a better world?'"
Much more than climate and energy: Our sustainability journey has spanned beyond our climate and efficiency work in our operations through our supply chain, our workforce and our communities.

Diverse and inclusive is sustainable
We're proud that we've continued to progress our diversity and inclusion efforts, with women holding nearly 22 percent of our management positions. And four out of 12 of our board of directors are women. In fact, we have more women on our board of directors than average companies on the Russell 3000, the reference index for women on boards.
In March 2017, our company joined the Paradigm for Parity coalition, the first of our peer group to do so. By joining, we pledged our commitment to bring gender parity to our global corporate leadership structure by 2030. We followed up by pledging to cultivate diversity and inclusion in the workplace through the CEO Action for Diversity & Inclusion. 
Citizenship is sustainable
Our company is also one of seven industrial companies with special dedicated funds to help employees during disaster relief and other personal crises. Since 2017, our people have donated hundreds of thousands of dollars to help their teammates, and volunteered more than 40,000 hours to housing and shelter projects.
According to Paul, the external recognition our company has achieved over the past six years is a sign that our sustainability efforts are making a difference.
"Sustainability is inextricably linked to being a premier-performing company," Paul said. "That's why we will continue to innovate and invest in new products, services and solutions to help our customers achieve their own sustainability goals. It's why we'll continue to invest in new ways to reduce our environmental footprint, invest in our people and winning culture, and nurture the best new ideas from a diverse, engaged organization. In all these ways and more, we will continue to create a more sustainable future for the next 10 years and many more years to come."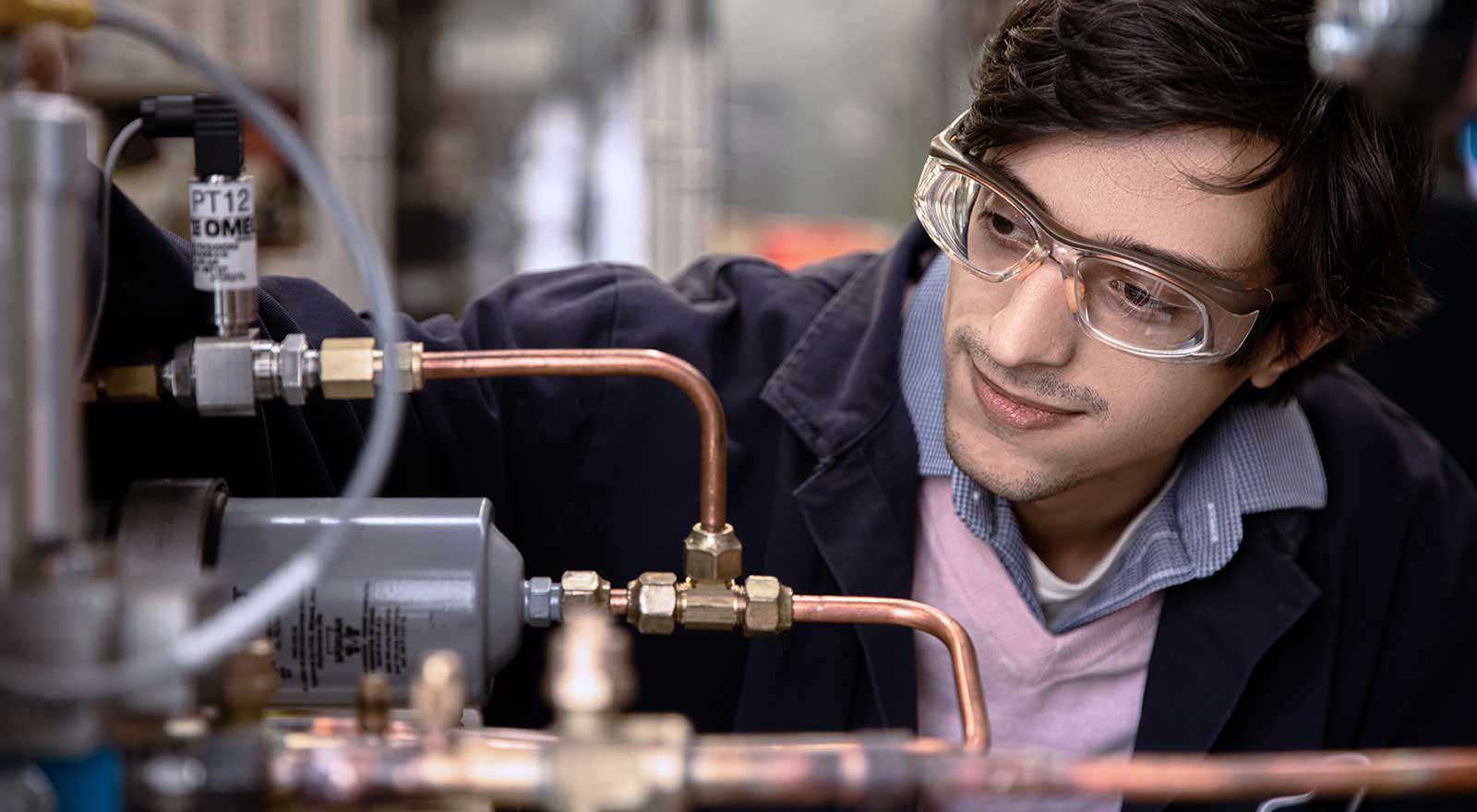 At Trane Technologies, our greatest assets are our people. That's why we're committed to doing the right thing — diversity, career growth, and opportunity for all.
At Trane Technologies, sustainability is the essential guiding principle for our business into the 21st century and beyond. Find out what that means to us, and our planet.