November 24, 2020
Scottish City Takes Bold Action to Meet Net-Zero Emissions Target
What does it take for a country to meet the bold commitment of becoming a net-zero carbon emissions society by 2045? Pioneering new possibilities, cutting-edge innovations, and the right sustainably-focused partners to make it happen.
That's the current scene in the United Kingdom, where a groundbreaking energy hub project will use state-of-the-art technology to advance wastewater cleaning solutions, while accelerating decarbonization and aiding in the successful fulfillment of time-targeted emissions goals.
Scottish Water Horizons has teamed up with Trane® in conjunction with Scotland's Low Carbon Infrastructure Transition Programme to announce a future-forward plan to harness energy from wastewater through a combination of technologies – generating low-carbon heat and energy cost savings to public buildings and businesses in Stirling, Scotland.
A first of its kind
The inventive process is the first of its kind in the U.K. – using sewage and wastewater heat recovery technology alongside a combined heat and power engine to generate heat and electricity in one single, highly efficient process.
Utilizing the Trane® CITY Booster heat pump with ultra-low global warming potential refrigerant, low-carbon heat from sewage and wastewater is extracted and delivered to the area's heating and cooling grid, including a nearby high school, stadium and activity center. Possible future expansion may extend across the city, providing energy cost savings to households and additional local businesses.

The project has the potential to save over 380 metric tons of carbon per year – equivalent to driving 1.5 million miles, or from Stirling, Scotland to New York, NY nearly 465 times.
"The Stirling Project is a key example of how we're supporting the Scottish Government and Scottish Water in their ambitious net-zero emissions targets," said Donald MacBrayne, business development manager for Scottish Water Horizons. "Over half of the energy consumed in Scotland comes from heat, and we are dedicated to continuously utilizing Scottish Water assets to contribute to a greener Scotland."
Bending the curve
The project also aligns with our Gigaton Challenge, which pledges to reduce our customer carbon footprint by one Gigaton of CO2e by 2030 – the equivalent of 2% of the world's GHGs.
Directly addressing climate change by changing the way the world heats and cools buildings, and moves refrigerated cargo, will make progress for businesses in ways that benefit the world.
"Innovations like our advanced heat pumps used in the Stirling project will bend the curve on global warming by replacing fossil fuel-based heating," said Jose La Loggia, president of our Trane Commercial HVAC business in the Europe, Middle East and Africa region. "This electrification of heating is an important global contributor to mitigating climate change and reducing carbon footprints."
By pushing what's possible, this transformative project is setting a new precedent for significant carbon reduction and renewable energy generation, while safeguarding the environment for future generations.
"This electrification of heating is an important global contributor to mitigating climate change and reducing carbon footprints."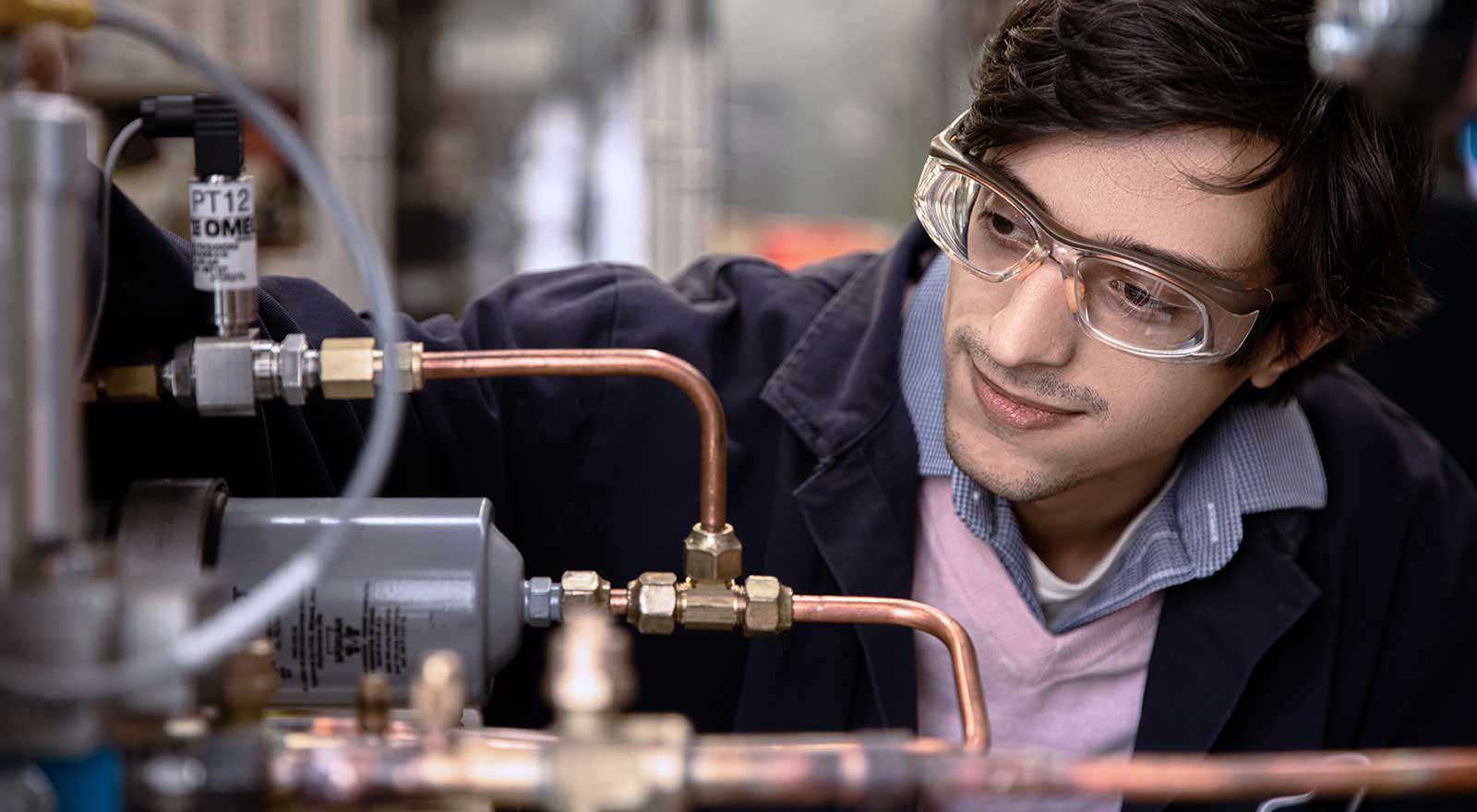 At Trane Technologies, our greatest assets are our people. That's why we're committed to doing the right thing — diversity, career growth, and opportunity for all.
At Trane Technologies, sustainability is the essential guiding principle for our business into the 21st century and beyond. Find out what that means to us, and our planet.