The Center for Healthy & Efficient Spaces
The Center for Healthy & Efficient Spaces (CHES) convenes leading internal and external experts to advance indoor environmental quality (IEQ) policy, strategies and solutions; establishing a roadmap for more resilient and sustainable communities and spaces.

Through idea exchange, research, partnership development and advocacy, the Center will guide our efforts, and those of our industry, on issues tied to the effect that indoor environments can have on the health, productivity and well-being of people - while continuing to advance sustainable outcomes for the world.
A Center for Healthy Progress
Innovation  
Delivery of both IEQ and energy efficiency through innovation and partnerships in the assessment, mitigation and management of indoor spaces
Market education around IEQ and its role in a sustainable world
Collaboration & Insights    
Leadership through an integrated advisory team – developing insights and best practices at the intersection of issues concerning indoor environmental quality, human health, and sustainability  
Collaboration with experts throughout academia, nonprofit organizations and industry groups to develop unique insights and market understanding to guide IEQ strategies
Policy & Standards    
Consultation with industry groups to contribute to the evolution of responsible IEQ standards while ensuring sustainability and energy efficiency are not compromised
Our Partners in Healthier Spaces
Our work is enhanced by the partners we keep.

Building on strong alliances with experts in medicine, epidemiology, education and policy across building and transport sectors, we are immersed in critical indoor environmental quality and health issues. With expertise from our contributing partners in the Advisory Council on Healthy Spaces, we'll develop deep insights as the basis for innovation and solutions that safeguard human health and well-being, while creating more environmentally sustainable outcomes.
Meet the Center for Healthy & Efficient Spaces Leader
Rasha Hasaneen, Trane Technologies Center for Healthy & Efficient Spaces, Executive Director
Rasha Hasaneen is the vice president of innovation and product excellence for Trane Technologies. She is a seasoned executive and innovation leader with a proven track record in product management, product marketing, engineering, strategy, planning and lean thinking. Over a series of leadership roles for GE, SAP, Hitatchi, Lucent Technologies and GM, Rasha developed a keen sense of transforming the customer experience through data-driven solutions. Throughout her career, she has consistently leveraged her technical and business background to bridge the gap between market expectations and technology solutions in engineering-driven companies.

Rasha will lead the Center for Healthy & Efficient Spaces, coordinating with our integrated internal and external advisory councils and technology partners. In leading both innovation and CHES, she will be the focal point for Trane Technologies on the topics of indoor environmental quality, bringing innovative thinking and a customer focused approach to this critical topic.
Meet the Advisory Council on Healthy Spaces
Russ Carnahan, Building Action Co-founder and Former United States Congressman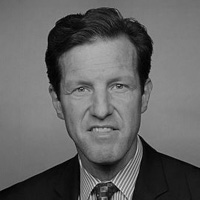 Russ Carnahan served as a U.S. Representative for Missouri from 2005 to 2013 and has been a vocal proponent of addressing the impact of buildings on climate change and human health. While in congress, he founded the bipartisan Congressional High-Performance Building Caucus to raise awareness about building-related policies that can address energy and environmental challenges. As co-founder of Building Action, an advocacy-oriented nonprofit focused on building sustainability, Carnahan works with a broad coalition of stakeholders to advocate for building policy that improves communities and combats climate change.
Jim Freihaut, Penn State, Associate Professor, Architectural Engineering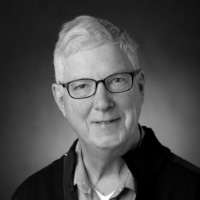 Jim Freihaut specializes in indoor air quality, building science, enclosed space air quality issues, and system constraints on air treatment/filtration solutions and is part of Penn State's Institutes for Energy and the Environment (IEE). IEE is one of the lead institutes for the Global Building Network, a global network supported by the United Nations to create an international framework to make buildings healthier, more efficient, and more sustainable.
Memo Cedeno Laurent, Harvard University, Associate Director of the Healthy Buildings Program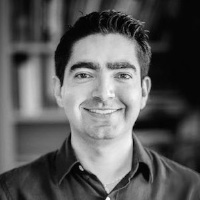 Memo Laurent is part of the environmental health group at the Harvard T.H. Chan School of Public Health and Associate Director of the Healthy Buildings Program. Laurent's research focuses on developing tools that leverage the data collection potential for mobile health quasi-experimental studies of the built environment. His research advances the understanding of mechanisms by which environmental exposures impact health, productivity, and safety; provides evidence linking energy efficiency opportunities in buildings to public health co-benefits; and disaster response resources to characterize environmental exposures and evaluate health effects.
Lidia Morawska, Queensland University of Technology School of Earth and Atmospheric Sciences, Professor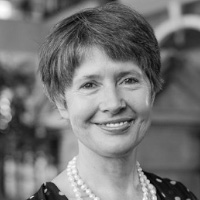 Lidia Morawska is a Professor in the School of Earth and Atmospheric Sciences at Queensland University of Technology (QUT) in Brisbane, Australia. She is also the Director of the International Laboratory for Air Quality and Health at QUT and a Co-Director of the Australia – China Centre for Air Quality Science and Management. She conducts fundamental and applied research in the interdisciplinary field of air quality and its impact on human health, with a specific focus on science of airborne particulate matter. She is a past President of the International Society of Indoor Air Quality and Climate and a consultant for World Health Organization.
Bill Sisson, World Business Council for Sustainable Development, Executive Director, North America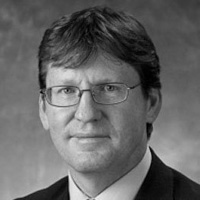 Bill Sisson is currently the Executive Director of North America, for the World Business Council for Sustainable Development. Sisson directs and oversees multiple sustainability-oriented projects at WBCSD including the Transforming the Built Environment Initiative, which focuses on creating built environments that are healthy, circular, and have net zero-emissions. Prior to this role, he was on the Board for the Global Buildings Performance Network, a Paris based NGO that offers a knowledge hub for best practice policies.
Request additional information and tell us about your interest in healthy and efficient spaces